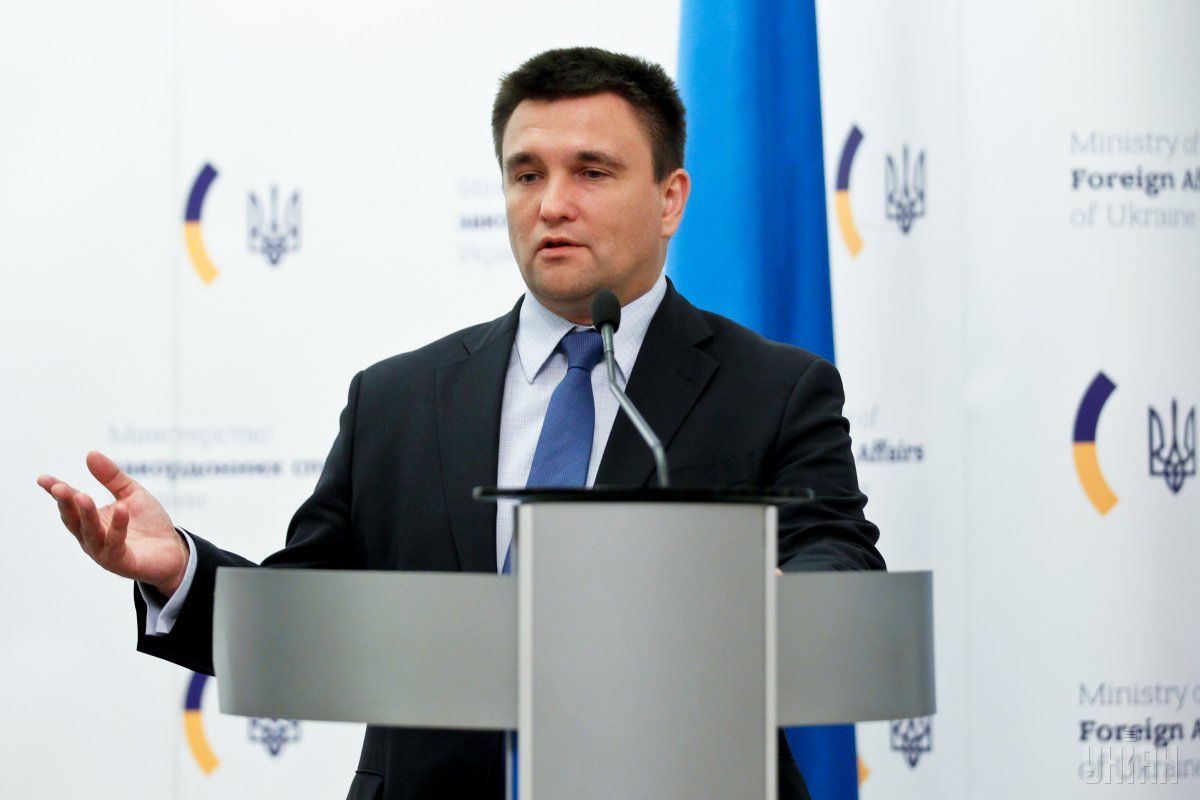 Photo from UNIAN
"The Minsk agreements have not been changed, nor would they be changed in our favor. Nobody would allow changing a relevant order of priorities," the foreign minister stressed.
According to him, "the logic of the Minsk agreements goes that no real security can be achieved without monitoring of the border by the OSCE, which should include, in particular, the ability of the OSCE to monitor the uncontrolled areas of the border ..."
"Otherwise, it does not make any sense discuss the withdrawal of troops and weapons," Klimkin said.
"Therefore, first of all, it is full monitoring by the OSCE, developing of plans to transfer control of the border to Ukraine, and on the second day after the elections – the transfer of [control over] the border to Ukrainian border guards. Such logic was initially set forth in the Minsk agreements, and it has not been changed by anyone," the minister said.
Read alsoStoltenberg: NATO supports drafting "road map" of Minsk-2 implementation As UNIAN reported earlier, on October 19 talks were held in Berlin between President of Ukraine Petro Poroshenko, German Chancellor Angela Merkel, French President Francois Hollande and Russian President Vladimir Putin.
At a briefing after the talks, Poroshenko said that the Normandy Four leaders had approved French and German proposals for the base of the "road map" for the implementation of Minsk agreements.
Also, the Ukrainian president said that Russia supported the need for the deployment of an armed OSCE police mission in Donbas.
In addition, according to Poroshenko, the leaders agreed to continue at the level of experts and working groups preparing the concept of the electoral law for the Donbas elections.