Normandy Four talks "lowered risk" of Russia's offensive in Donbas - diplomatic source
The Normandy Four dinner in Berlin has reduced the likelihood of Russia's large-scale offensive on positions of the Ukrainian Armed Forces in Donbas, a source in diplomatic circles has told UNIAN.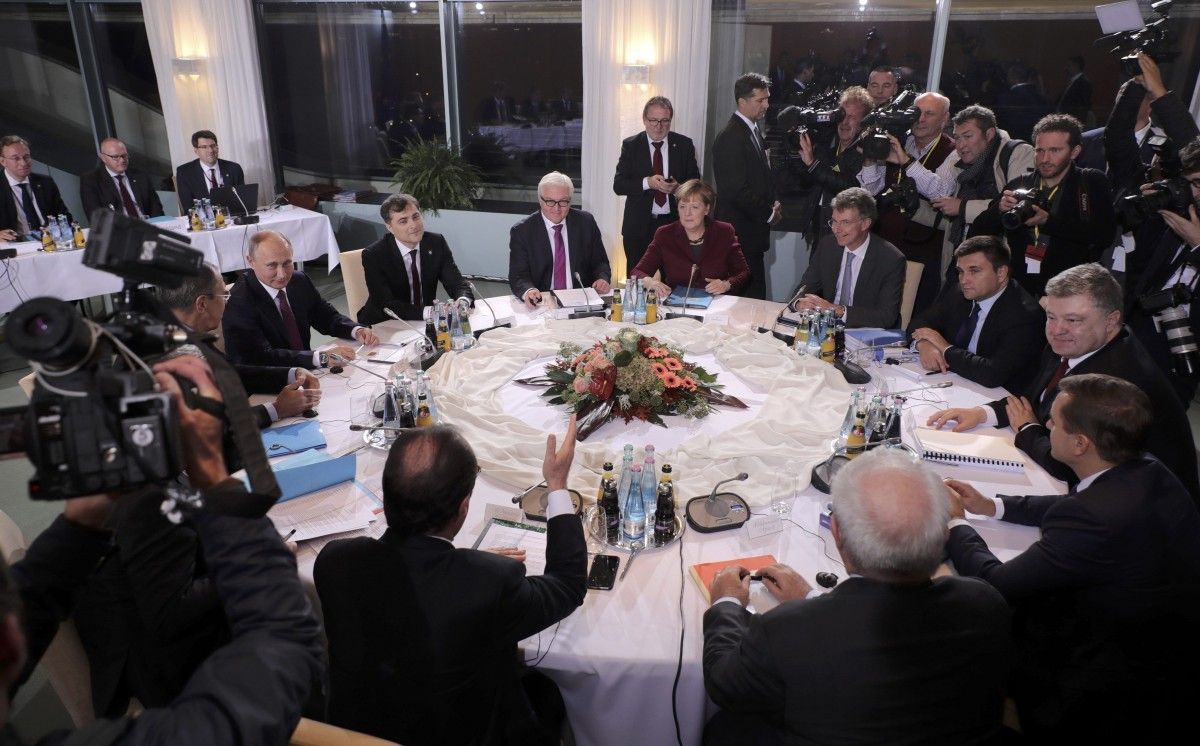 REUTERS
The source has said that during the talks, the Ukrainian delegation received assurances from the Russian side that Moscow would contribute to the settlement of the conflict within the framework of Minsk agreements.
Another source said that the general atmosphere of negotiations and the very fact that Russia was drawn in to participate in the four-party talks contribute to the peaceful settlement in eastern Ukraine.
As reported earlier, the Normandy Four leaders focused on the development and coordination of the "road map" of implementation of Minsk agreements. However, according to sources, it is unlikely that the draft road map will be approved before November-end, as it was previously announced by the Normandy Four top diplomats, claiming it was obvious that the preparation of the document required more time.
Read alsoKlimkin: First elections in Donbas, then transfer of border controlMajor shifts were seen regarding the humanitarian bloc. In particular, at the insistence of the German side, access of ICRC officials was allowed to the Ukrainian prisoners in Donbas, which Russia has long resisted.
As UNIAN reported earlier, on October 19, Berlin hosted talks involving President of Ukraine Petro Poroshenko, German Chancellor Angela Merkel, French President Francois Hollande, and Russian President Vladimir Putin.
Read alsoPoroshenko sums up Normandy Four talks in Berlin (full text of briefing)On October 15, President of Ukraine Poroshenko during a ceremony of handing over the next batch of military equipment and arms to the Armed Forces of Ukraine at a military airfield in Chuhuiv near Kharkiv declared a high probability of an escalation of the Donbas conflict and did not rule out a full-blown Russian invasion in Ukraine.
If you see a spelling error on our site, select it and press Ctrl+Enter