Normandy format allows Putin withdraw from Donbas conflict - Russian expert
The Normandy format of talks allows Russian President Vladimir Putin to withdraw from the conflict in eastern Ukraine in a way "not to be an enemy of all mankind in the end", an expert from Anatoliy Sobchak Foundation Sergei Stankevich has told UNIAN in his comments.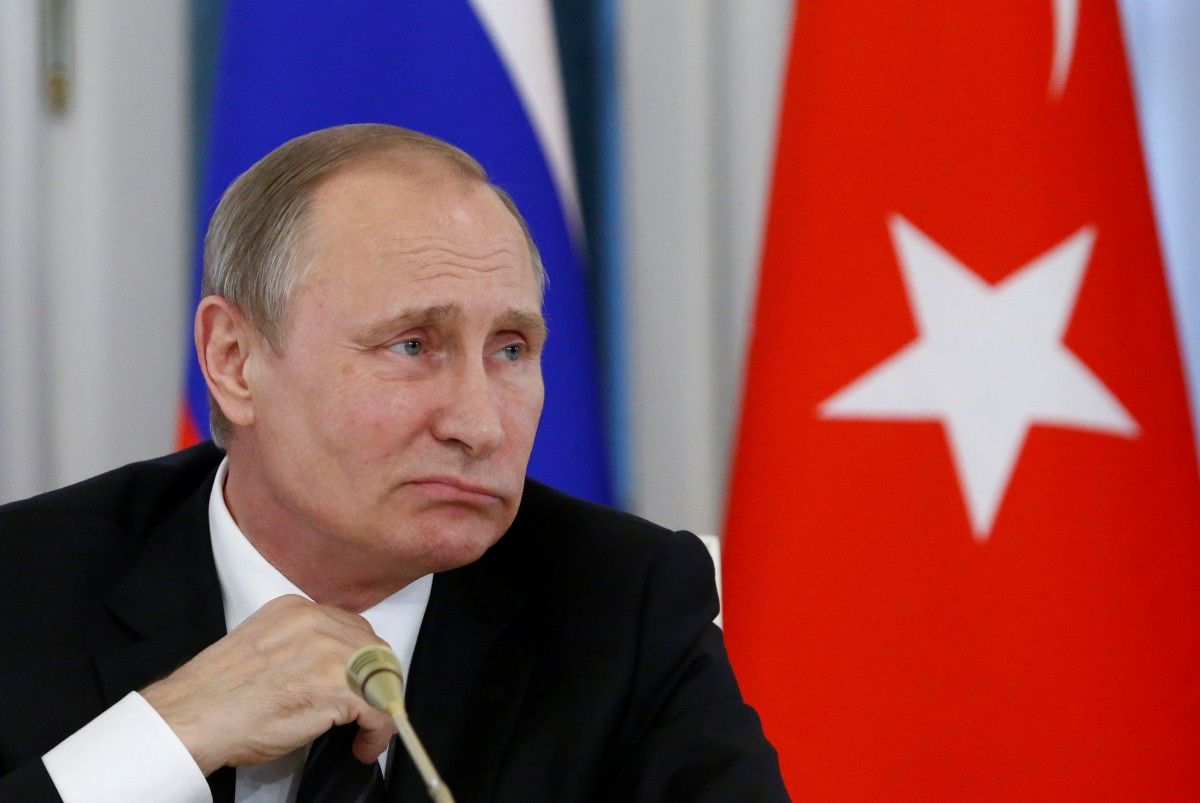 REUTERS
"The format has been revived as it allows Moscow to withdraw from this fettering and hopeless conflict in the east of Ukraine, in a way not to be an enemy of all mankind in the end," he said Stankevich.
He noted that many journalists and experts had believed before the meeting in Berlin that the Normandy format was "buried".
"This opportunity has been restored, and this had been done in favor of Russia and Moscow," Stankevich  said.
He stressed that fighting for Donbass has been holding Russia down so the country needs to get out of it as soon as possible.
Read alsoRussia wants to see united Ukraine within its internationally recognized borders - Peskov"This is a restraining conflict, such as the U.S. had in Vietnam and the Soviet Union - in Afghanistan, the one that eventually destroyed it [the Soviet Union] for the most part. For Russia, such restraining conflict is the conflict in Donbas, so there is a will to withdraw," the Russian expert said.
Read alsoRussia refuses to return occupied Debaltseve under Ukraine controlAs UNIAN reported earlier, on October 19, talks were held in Berlin with participation of President of Ukraine Petro Poroshenko, German Chancellor Angela Merkel, French President Francois Hollande and Russian President Vladimir Putin.
Poroshenko told a press conference after the talks that the Normandy Four leaders had approved the German and French proposals for the main criteria of a "roadmap" for the implementation of the Minsk agreements.
According to the president, Russia has supported the need for the deployment of OSCE's armed police mission in Donbas.
Poroshenko also noted that the date of the elections in the occupied parts of the Donetsk and Luhansk regions had not been set. However, he added, the leaders agreed to continue at the level of experts and working groups to prepare the concept of the electoral law for the elections in Donbas.
If you see a spelling error on our site, select it and press Ctrl+Enter