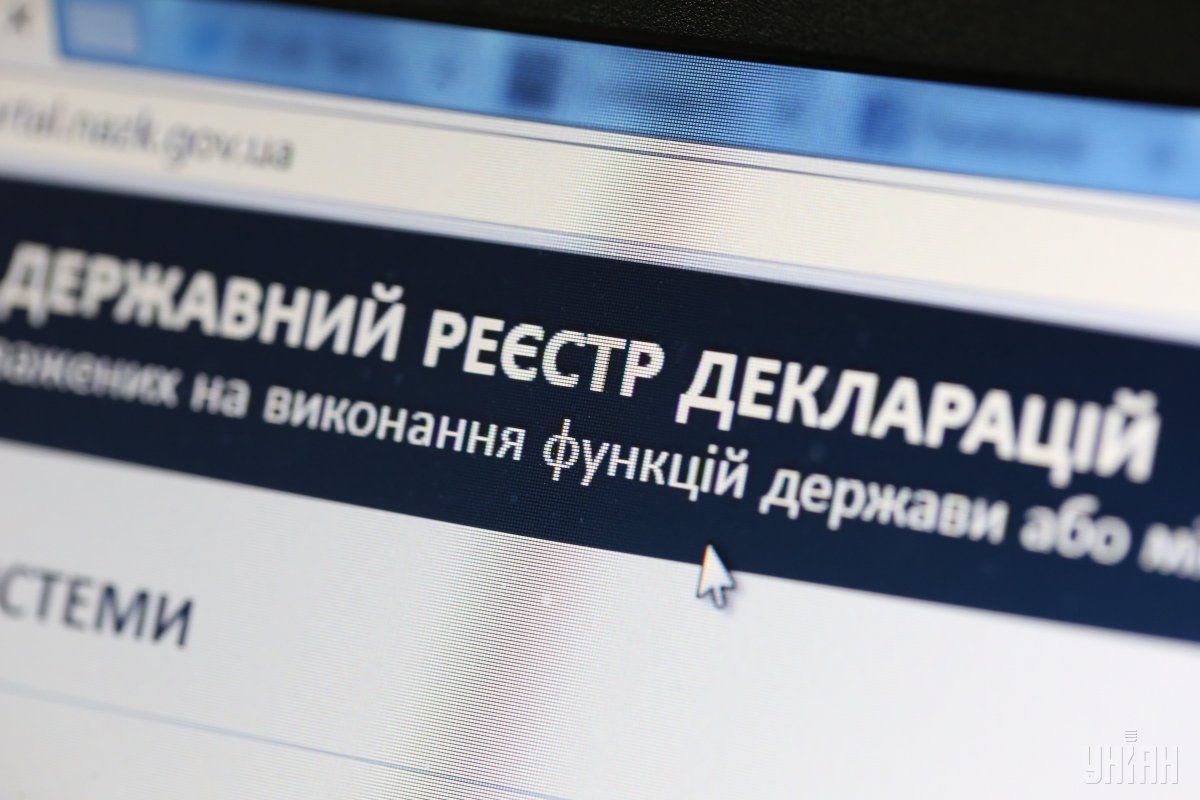 NAPC creation was a condition for EU visa-free trafel for Ukraine / Photo from UNIAN
Thus, from April to September 2016, NACP head Natalia Korchak received over UAH 700,000 in salaries. Her basic salary is set at UAH 35,000, but a premium of 50% for career length, a premium of 100% for intensiveness and a 100% bonus were added, Skhemy journalists reported with reference to an official statement provided by the NACP to the Anti-Corruption Action Centre (AntAC), a Ukrainian civil society organization.
In July and September 2016, all the four NACP members even had a 250% bonus each in addition to the salary and premiums.
"The criteria used for assessing the performance of the NACP members were determined by the NACP personnel themselves. They decided it is necessary to reward themselves. They think their performance has been quite successful and they have been performing their duties well," AntAC lawyer Olena Shcherban told Radio Liberty.
When a journalist asked Korchak what reason was for a tenfold increase in the basic salary in July 2016 (she actually got about UAH 331,000), the anti-graft agency's chief complained that her organization had received irregular, late payments from the government. She also said that the premiums and bonuses, which were added to the salaries, were spent by the NACP members on their workplace and the purchase of cartridges for printers.
"Further, a large part of the premium is spent on arranging our workplace. It is now that we have started to buy something for work without spending our own money. Prior to that, we had cartridges refilled at own expense and brought our PCs," she said.
Read alsoHead of Agency for Prevention of Corruption elected year after creation"In fact, we've launched the electronic assets declaration system without a proper technical base. And more: when we asked for those funds – nobody quickly gave them to us in the end. And this issue is to be handled through the budget for the next year. But what we have been doing and what efforts we have been taking – nobody is interested in," she added.
UNIAN memo. The National Agency for Prevention of Corruption was established in March 2015. The major function of the NAPC whose creation was a condition for a visa-free regime between Ukraine and the European Union will be to verify officials' income declarations. Thus, four out of the NAPC's five members have been elected. These are Ruslan Radetsky, Ruslan Riaboshapka, and Oleksandr Skopych and NAPC head Korchak. The fifth NAPC member was to be selected through a competition as MP Viktor Chumak earlier nominated to the position refused to work for the agency.
The NACP started to work at full capacity in the middle of August 2016.