Poroshenko on ratification of Ukraine-EU treaty: Danger removed
President of Ukraine Petro Poroshenko says the Netherlands does not put to a halt the process of ratification of the Ukraine-EU Association Agreement and continues consultations, that's according to the president's posting on Facebook.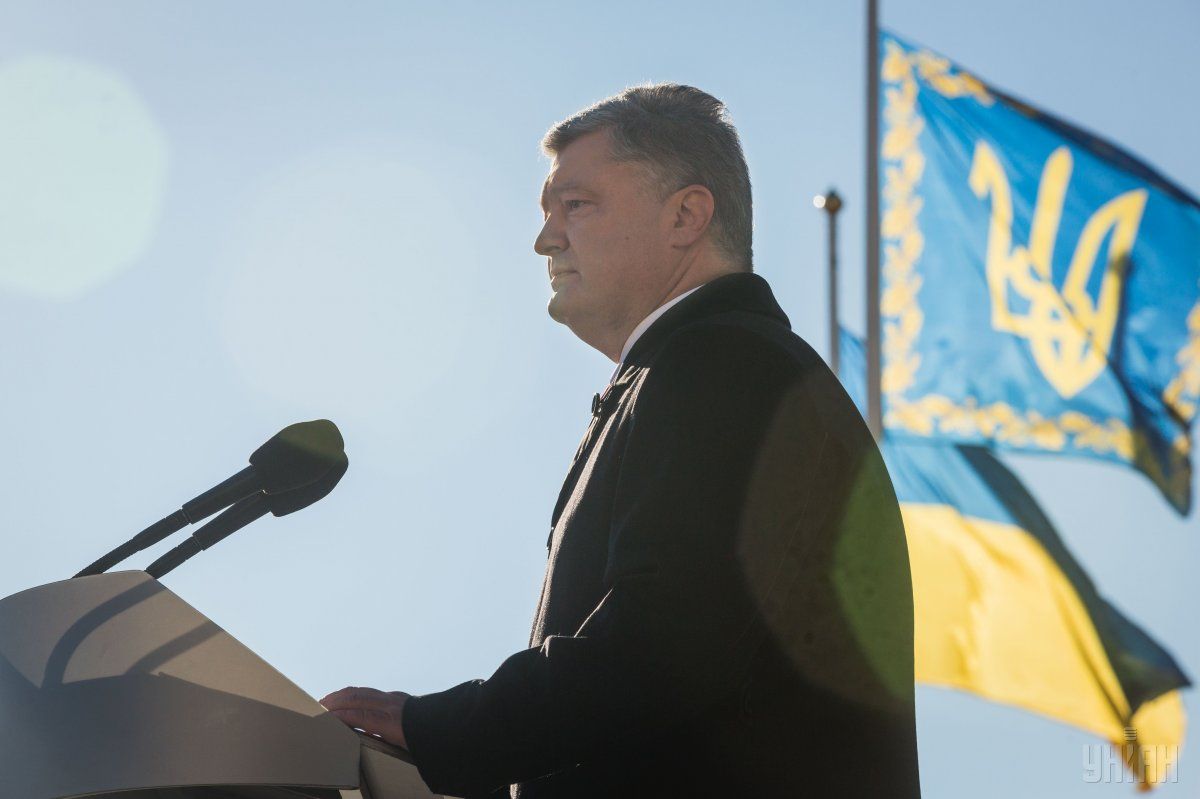 Photo from UNIAN
"The danger that seemed imminent yesterday is now eliminated. The final date of the consultations on the ratification of the Ukraine-EU Association Agreement given the outcome of the referendum in the Netherlands was set for November 1. Many skeptics, and not only in Ukraine, expected that the decision would on halting the treaty's ratification by the Netherlands would be taken today," the president wrote.
Poroshenko stressed that "in the past days we were able to hold intensive negotiations with our partners from the European Union." "I personally held a dozen telephone conversations, including with the presidents Tusk, Juncker and Schulz, as well as with Prime Minister of the Netherlands Rutte," wrote Poroshenko.
Read alsoDutch government seeks more time to solve Ukraine-EU treaty impasse"It's important to remember that the Association Agreement, which I am honored to have taken part in developing, not only has economically and politically importance, but also a symbolic one. For it is the epitome of Ukraine's development and progress, as well as the compass of our reforms. It is therefore important that the Netherlands are not stopping the ratification and continue consultations," said the Head of State.
As UNIAN reported earlier, in July 2015, the Dutch government completed the procedure of ratification of the Ukraine-EU Association Agreement. However, on April 6, 2016, a referendum was held in the Netherlands regarding the Deal.
61% of votes were cast against the move to sign off the agreement, with only 38% in favor.
The European Commission and Ukraine both await proposals from the Dutch government regarding further steps following the referendum.
Read alsoDutch leader not optimistic about free-trade deal with UkraineSeptember 22, Dutch Prime Minister Mark Rutte has said that his country is unlikely to sign off a trade deal between the EU and Ukraine given the negative outcome of the earlier non-binding referendum on this issue, according to The Financial Times.
At the same time, October 28, Rutte said he was trying to convince the opposition to support ratification in the Senate before November 1.
Read alsoTwo EU countries "hinder" visa liberalization for Ukraine – mediaAt the same time, today, October 31, the Dutch government addressed the parliament with a letter saying that ratification of the Ukraine-EU Treaty is in important for the interests of the state.
It is noted that the Dutch government before December 15-16 intends to continue negotiations with Ukraine, the EU, and Dutch opposition parties to reach a compromise that will allow ratification of the Association Agreement and, at the same time, take into account the outcome of the Dutch poll.
If you see a spelling error on our site, select it and press Ctrl+Enter