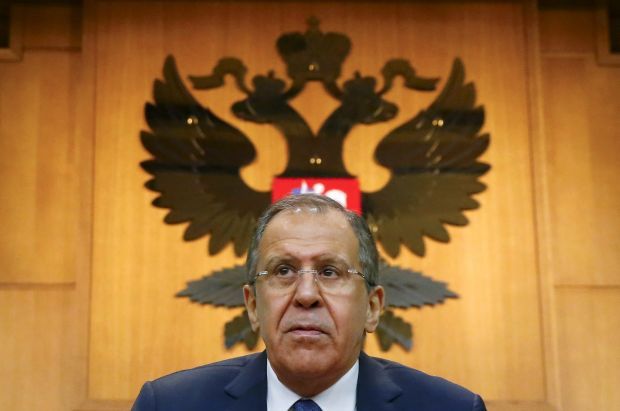 REUTERS
"Russia is interested in resolving the conflict near its borders more than anyone else, despite the fact that you have periodically heard the assertions that we want to artificially protract this conflict preserving it in such a frozen state forever. These are the attempts to shift the blame on someone else," Lavrov said speaking at Alexander Gorchakov Public Diplomacy Fund.
Lavrov said the sides needed to make efforts to restore mutual trust, which had been severed due to the Ukrainian crisis.
Read alsoUkraine NSDC chief: Crimea de-occupation "death sentence" for Putin "We all agree that the speedy and full implementation of the Minsk agreements remains on the agenda, under which Kyiv assumed specific obligations to grant special status to Donbas, enshrining this in the Constitution of Ukraine, to adopt an amnesty law, to hold local elections," Lavrov said.
"I emphasize that we are talking about basic European standards providing for citizens' right to local self-government, to freely use their native language," he added.
Lavrov believes that the attempts to isolate Russia have repeatedly led to serious consequences for the whole Europe.
Read alsoUkraine wants up to 20,000 strong OSCE police mission in Donbas – German officialAccording to him, it is no longer possible to create some islands of security in today's interconnected world.
"We must solve common problems together. And, therefore, it will be impossible for Europe to win its rightful place in the new world order system without uniting all countries together. History has repeatedly shown that attempts to isolate Russia invariably led to serious consequences for the entire continent," he said and added that the active involvement of Russia was accompanied by long periods of stability.