Mogherini warns against "black and white" representations of EU-Russia relations
European Union's High Representative for Foreign Affairs and Security Policy Federica Mogherini at the end of the informal dinner of the EU foreign minister in Brussels November 14 said that the EU engagement with Russia was "constructive" and at the same time "selective".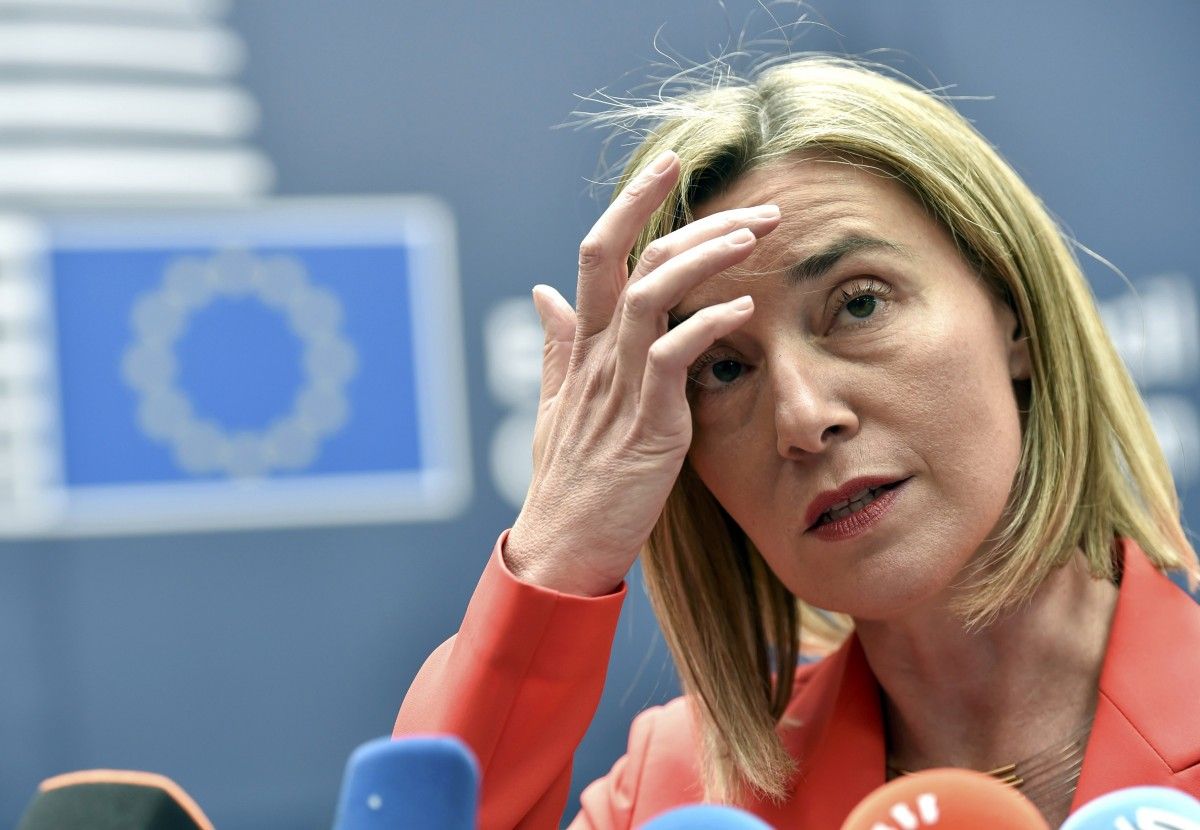 REUTERS
"You know, the European Union has a very principled position on the illegal annexation of Crimea and the situation in Ukraine," said Mogherini, according to the EU External Action Service.
"This is not going to change, regardless of possible shifts in others' policies," she said. "But on the other side, we talk with Russia and we work with Russia on many different things."
Read alsoReuters: EU agrees new sanctions against Crimea officials, EU's presidency saysThe EU official cited as an example the Iran Deal "where we worked wonderfully well together, or the Middle East Peace Process or Libya, counter-terrorism, to some extent on Syria where we have worked together in the International Support Group for Syria, even if our positions are very different on some issues but on some other coincide".
Read also"World will become a crazier place": reaction of world leaders on Trump's victory"So, I would invite you to avoid any black and white representations of our relationship with Russia," Mogherini said. "On one side, there is dialogue and engagement – what we call constructive but also selective engagement on some issues; on the other side there is a strong principled position especially on Ukraine and on the other conflicts that we have to our East; and our attention to our Eastern partners is going to stay and stay strong." 
If you see a spelling error on our site, select it and press Ctrl+Enter