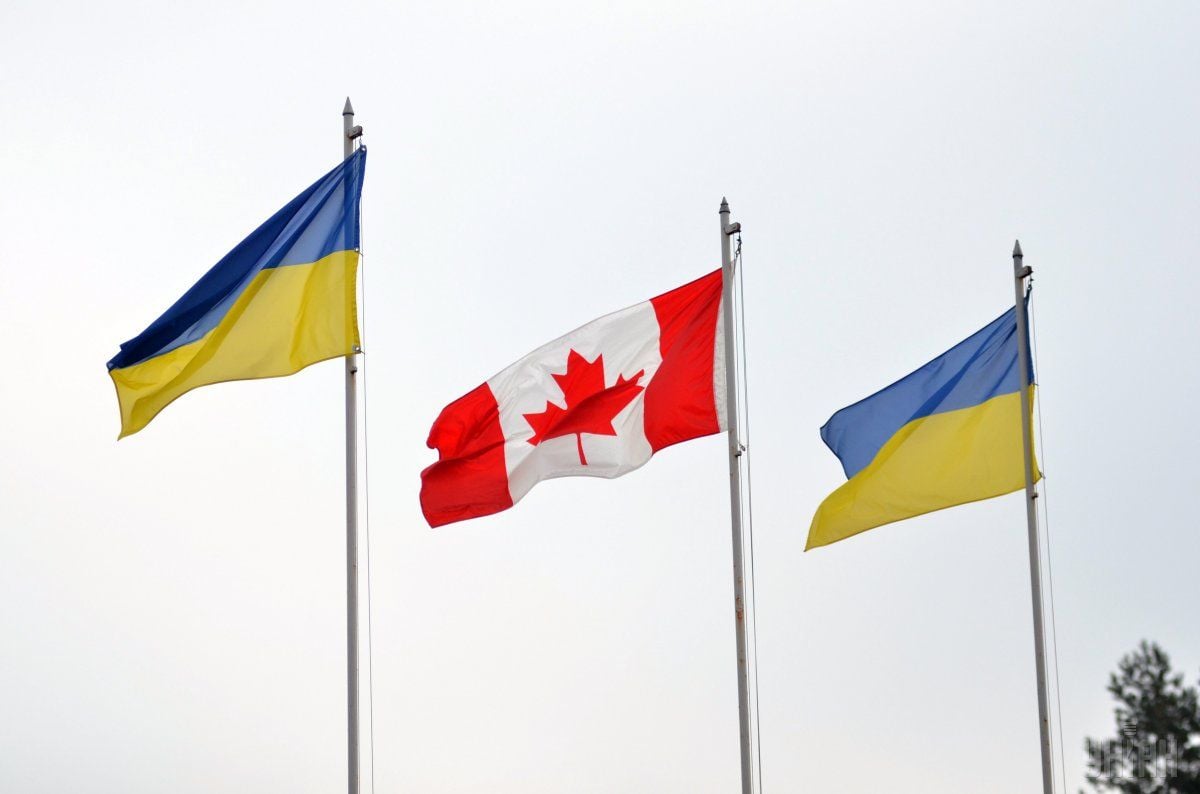 Canada has a large and influential Ukrainian community / Photo from UNIAN
Mark Gwozdecky, the foreign ministry's political director, met Russian deputy foreign minister Sergei Ryabkov on November 1 for talks on issues such as arms control as well as Ukraine and the war in Syria, according to the Russian foreign ministry, Globe and Mail said with reference to Reuters.
The visit was the first of its kind by a top Canadian official since Prime Minister Justin Trudeau's Liberals took power a year ago from the Conservatives, who imposed punitive measures over the actions of Russian-backed militants in Ukraine.
Read alsoCanada on its way to ratify free trade deal with UkraineThe Liberals also condemn Moscow's intervention. Foreign Minister Stephane Dion on Friday urged all countries to remain firm about upholding sanctions. But they also say they want to discuss matters of mutual interest.
The twin messages have Canada's foreign partners watching for any shift in policy at a time when U.S. President elect Donald Trump has indicated he will seek a rapprochement with Russia.
Read alsoEuropean leaders, NATO caution Trump on warming relations with Russia - WP"There are too many important issues for us, from the Arctic to the devastating situation in Syria, not to be raising those directly with them," said Joe Pickerill, chief spokesman for Dion.
"Canada does not need interlocutors to raise its concerns, nor will we shout them from the sidelines. This government will raise the issues directly."
Gwozdecky visited Moscow shortly before Trump's election victory. If Trump follows through on his promise to forge closer ties with Putin, the transatlantic and European front against Russia could crumble.
Other nations, such as Japan and Germany, have sent diplomats to Moscow in recent months.
Peter Kent, foreign affairs critic for the opposition Conservatives, said Dion was giving more priority to normalizing relations with Russia "than any new sanctions or even maintaining some of them."
Canada has a large and influential Ukrainian community which wholeheartedly supported the Conservative sanctions.
Prime Minister Justin Trudeau on Monday told reporters that on some issues, such as the Arctic and counter terrorism, there was a chance to "at least have constructive dialogue with Russia in which our desired outcomes are more closely aligned."