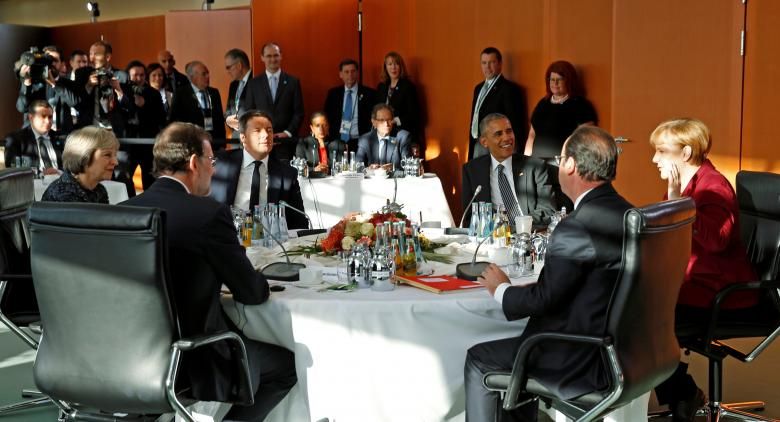 REUTERS
Obama met with the leaders of Germany, France, Italy, Spain, and the United Kingdom in Berlin on November 18 at the end of his last European tour as president, RFE/RL reported.
The leaders issued a joint statement pledging to work to secure "diplomatic resolutions to the conflicts in Syria and eastern Ukraine."
According to the White House, the leaders agreed that Moscow must live up to its commitments under the Minsk agreements on settling the conflict in eastern Ukraine and that Western sanctions against Russia should be maintained until that happens.
Read alsoOSCE sees over 30,000 individuals in military dress coming from Russia to DonbasAccording to the United Nations, more than 9,600 people have been killed in the conflict in eastern Ukraine between Kyiv and Russia-backed separatists. More than 22,000 people have been injured since the conflict erupted in April 2014.
Europeans have been worried by statements from U.S. President-elect Donald Trump that NATO is "obsolete" and that he would consider lifting sanctions against Russia and recognizing Russia's 2014 annexation of the Ukrainian region of Crimea.