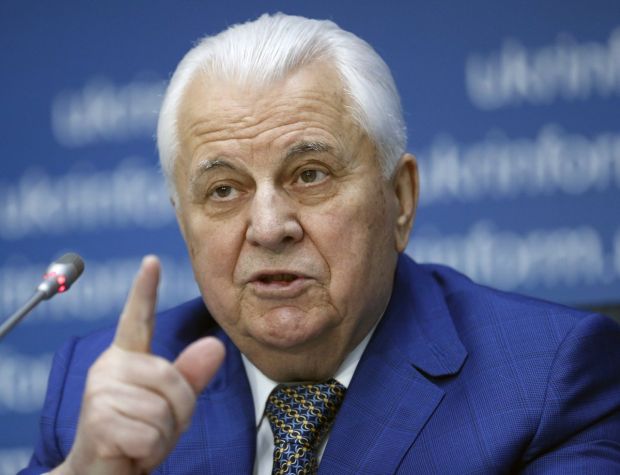 Photo from UNIAN
"We heeded our peoples then and signed the [Bialowieza dissolution] accords, and so why the country leaders of today can't tap a solution consonant with the aspirations of their nations that don't want a war?" Leonid Kravchuk said at an Atlantic Council event in Washington on November 18, RFE/RL reports.
While Kravchuk said the West must keep economic pressure on Russia by maintaining sanctions until it agrees to stop its aggression in Ukraine, "you will not achieve order in the world only through sanctions."
Read alsoRFE/RL: Obama, European leaders endorse Transatlantic cooperation amid Trump fearsUkraine's only option in the end is to negotiate peace, he said. "We have only one prospect ahead of us, and it implies dialogue and agreements. Other prospects are nonexistent... I'm confident Ukraine has no other pathway than that of peace."
Kravchuk has previously said that while he is ready to take up arms to defend his country, he believes Russia would quickly defeat Ukraine if an all-out war broke out between them.
Read alsoKravchuk criticizes Normandy format for secrecy and lack of solutionsIn August, he called on Ukrainian President Petro Poroshenko to ditch the Minsk peace process sponsored by Germany and France, which has been stalled, and instead try to negotiate a settlement directly with Russian President Vladimir Putin.
Stanislav Shushkevich, who in 1991 was head of the Belarusian parliament, said that despite the success of the peaceful transition to a post-Soviet world back then, stubborn ethnic and territorial disputes have emerged and not all the old Soviet ways have disappeared.
"A whole range of symbols of the old Soviet Union have been resurrected because the mentality of Soviet people has been preserved," he said.