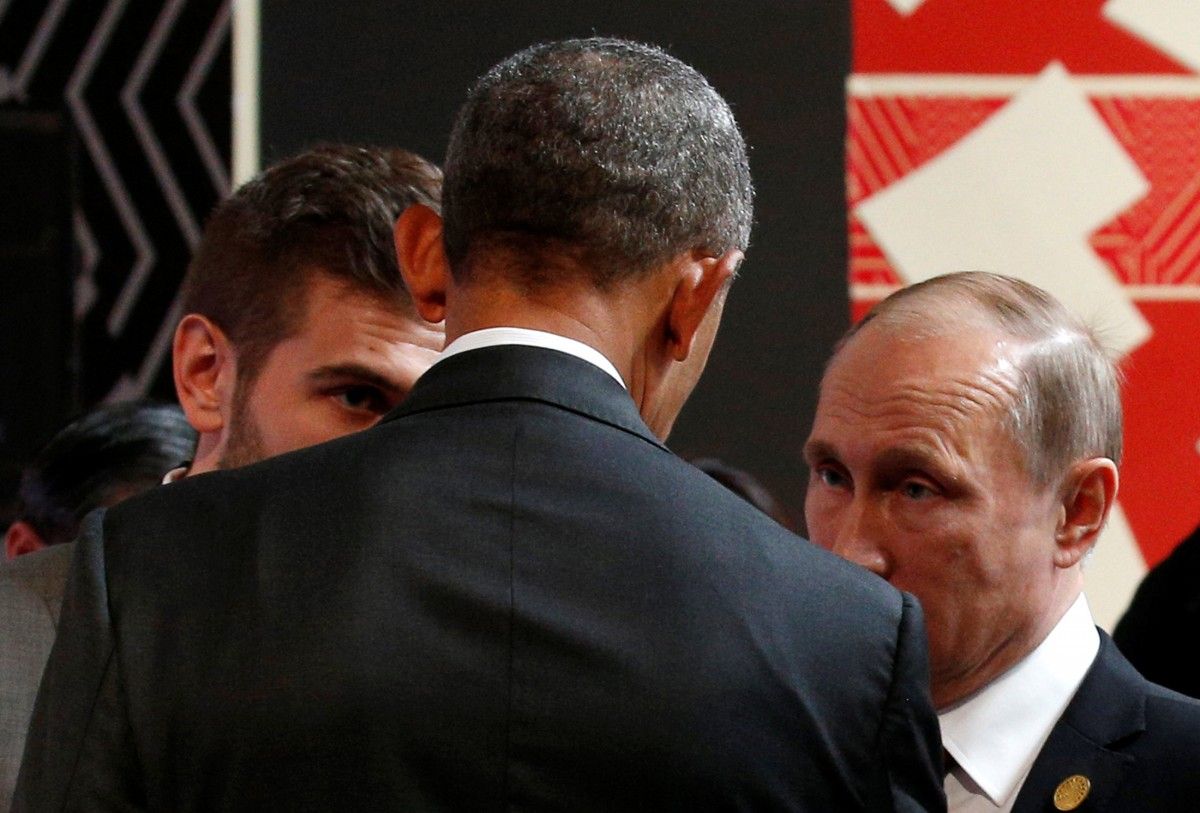 REUTERS
The two men met at the start of the summit meeting in Lima, Peru's capital. They exchanged pleasantries and remained standing as they spoke, Reuters reported.
"The president urged President Putin to uphold Russia's commitments under the Minsk agreements, underscoring the U.S. and our partners' commitment to Ukraine's sovereignty," a White House official said.
Read alsoRFE/RL: Obama, European leaders endorse Transatlantic cooperation amid Trump fearsObama also emphasized the need for their two countries' foreign ministers "to continue pursuing initiatives, together with the broader international community, to diminish the violence and alleviate the suffering of the Syrian people," the official said.
After their brief talk, Obama greeted others at the meeting before sitting down.
Obama and Putin have had a challenging relationship. The U.S. president said last week he had warned Putin about consequences for cyber attacks attributed to Moscow that were seen as trying to influence the U.S. election.
During his race for the White House, Republican President-elect Donald Trump praised Putin.