Putin says Ukraine's detention of Russian servicemen is 'perfidy' – media
00:59, 24 November 2016
Politics
Updated
Russian President Vladimir Putin says the detention of two Russian servicemen, who previously served in Ukraine's army, on the administrative border between mainland Ukraine and occupied Crimea was an act of "perfidy" by the Kyiv authorities, according to Russian news agency TASS.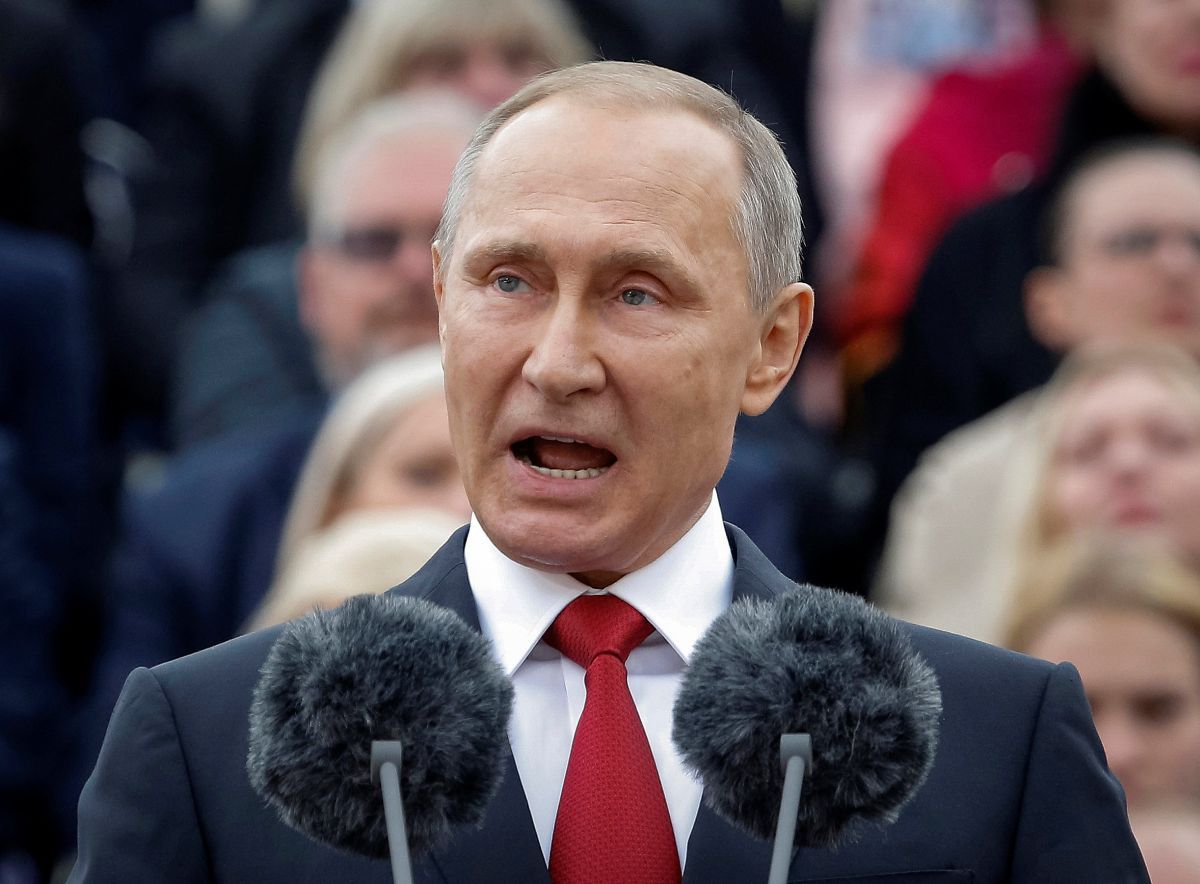 REUTERS
"I believe this perfidy [detention of Russian military servicemen] will eventually backfire on those who take such actions. It was like termination of the power supply for Crimea on New Year's eve in winter," TASS quoted Putin as saying.
"They wanted to get their education confirmed at one of Ukraine's higher education institutions, that is exactly why they appeared on the border, they were lured a little farther, several meters, and abducted," Putin explained why the two soldiers appeared on the border with Ukraine.
Read alsoDetention of deserters on border with Crimea: Russia says SBU "enticed" troopsOn the evening of Monday, November 21, the Russian Defense Ministry accused the SBU Ukrainian Security Service of the abduction of non-commissioned officer Maksim Odintsov and junior sergeant Aleksandr Baranov, who were immediately brought to Ukraine's Mykolaiv region.
As UNIAN reported earlier, the SBU said that the two men who had recently been detained at the administrative border with Russia-occupied Crimea were defectors who chose to serve in the Russian army after the occupation in 2014.
"These are two Ukrainian soldiers who violated an oath of allegiance and started to serve in the Russian Federation's army in the occupied territory of Crimea. When they arrived in Ukrainian territory across Chonhar, they were apprehended as criminal proceedings had been opened against them," SBU spokesperson Olena Gitlianska said.
SBU Chief Vasyl Hrytsak said at a briefing on November 22 that the two deserters had arrived at the Chonhar checkpoint where they planned to meet with a courier who was supposed to bring them diplomas. They reportedly bought the diplomas of a higher education institution. They needed the documents for promotion in the Russian army to the rank of officer.
Mykolaiv's central district court on November 23 ruled that the two detainees be arrested for two months and refused bail, as new accusations were brought against them under Part 1 of Article 111 of the Ukrainian Criminal Code (treason).
If you see a spelling error on our site, select it and press Ctrl+Enter