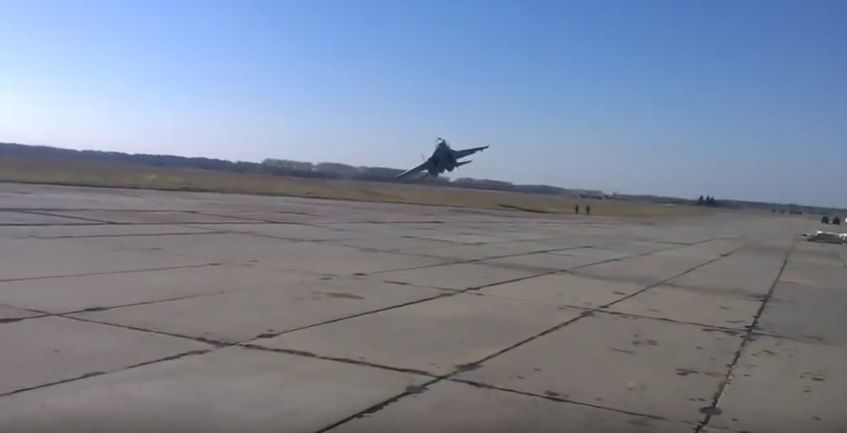 Screenshot
The fighter pilot is seen exercising a jaw-dropping maneuver as the chassis are put up, at an extremely low altitude, while an unaware group of men near the runway of the airfield looks flabbergasted.
It should be noted that the exact location and time of recording remain unknown. As suggested by netizens, it is a military airfield near Myrhorod in Poltava region.
Read alsoMade in Ukraine: Antonov completes assembly of first An-132 aircraft (photo)Earlier in the flight network has a video of the upgraded MiG-29 fighters of the Air Forces of Ukraine.