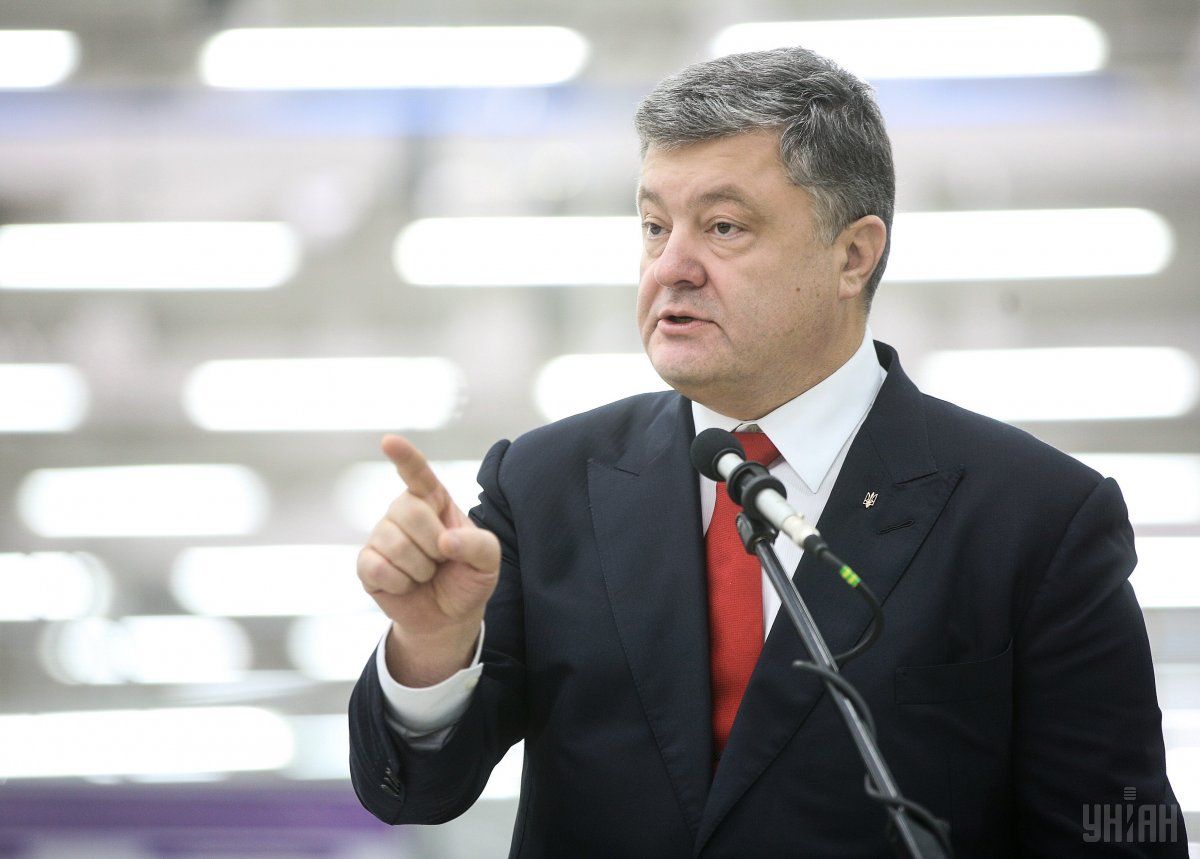 Photo from UNIAN
"I was very glad to hear predictions by President [of the European Commission Jean-Claude] Juncker that he is an optimist and this [a decision on EU visa waivers] is possible by the end of the current year," he said at a joint press conference with EU leaders in Brussels on Thursday, November 24.
"After this meeting I remain optimistic and once again emphasize that 45 million Ukrainians have conducted enormous reforms, implemented all 144 provisions of the Visa Liberalization Action Plan and received clear assurances that the decision on a visa-free regime for Ukraine will be adopted right after the settlement of all cross-institutional negotiations," Poroshenko stressed.
Read alsoTusk: All EU member states recognize Ukraine's readiness for visa waiversSimultaneously, the Ukrainian president called on the EU to fulfill undertaken obligations regarding visa-free travel for Ukrainians on time.
"The abolition of the visa regime with the EU will become the fall of another barrier to our single civilization space. The introduction of the visa-free regime marks further rapprochement between Ukraine and the European Union," he said.
In his words, Ukraine had fulfilled all its obligations by November 24. "As a matter of fact, Ukraine faced challenges regarding the fulfillment of the obligations. I can assure that today, during this summit, Ukraine was not asked a single question. Ukraine has implemented all the undertaken commitments in full," he added.
On April 20, 2016, the European Commission proposed that the European Parliament and the EU Council cancel EU visas for Ukrainian citizens. This proposal is the result of a positive assessment provided by the European Commission last December. Among other things, it confirms that Ukraine has met all the criteria in the framework of the Visa Liberalization Action Plan. On September 26, 2016, the European Parliament Committee on Civil Liberties, Justice and Home Affairs (LIBE) backed a report on granting Ukraine a visa-free regime and gave a mandate to start negotiations between the EU institutions.
Read alsoVisa free regime for Ukraine, Georgia may be postponed to summer - mediaOn November 17, 2016, the European Union, acting at the level of the Committee of Permanent Representatives of EU member states (COREPER), approved the position of the Council of the EU on the inter-institutional negotiations on a visa-free regime for Ukraine, while agreeing with the proposal of the European Commission to provide such a regime.
A final decision should be approved by the European Parliament and the Council of the EU after the inter-institutional negotiations have been held.
Poroshenko earlier said that he hoped that visa-free travel for Ukrainians would be introduced from November 24.
The EU simultaneously said that visa waivers for Ukraine would be introduced after the EU's approval of a visa suspension mechanism.