Justice Ministry cannot agree with NAPC-offered audit procedure for violations revealed in e-declarations
The Ministry of Justice of Ukraine has not agreed a procedure for audits after violations revealed in electronic declarations, which has been developed by the National Agency for the Prevention of Corruption, according to Deputy Justice Minister Serhiy Petukhov.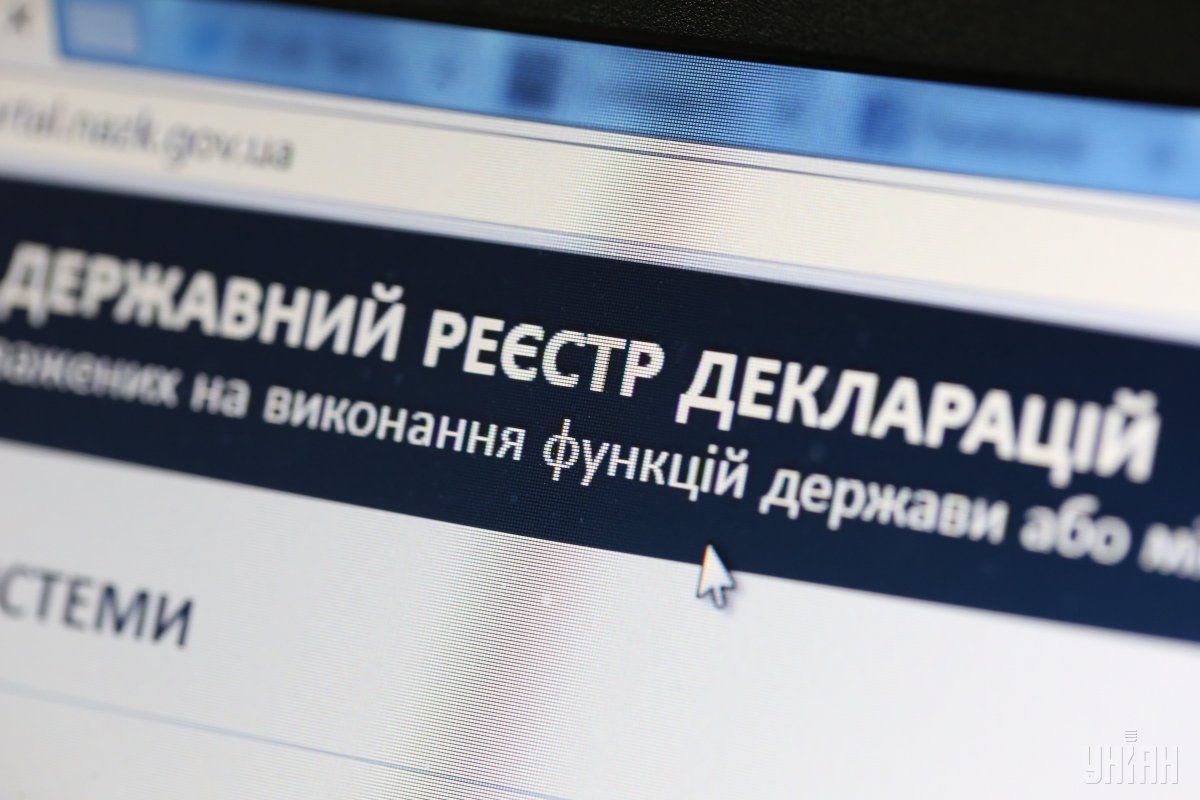 Photo from UNIAN
Among other things, the Ministry drew attention to the fact that the there are dates of the beginning of checks and their terms stated in subpoenas. There are also no requirements set for the content of the conclusions of the audit and no requirements for the reliability of data and information sources.
In addition, the Ministry pointed out some inaccuracies terminology and contradictions with other regulations, which may result in individuals appealing NAPC decisions in court.
Read alsoUkrainian anti-graft body may struggle to probe MPs' wealth - ReutersAlso, the Ministry of Justice noted that an opportunity to take decisions by a single member of the commission, enshrined in the ocument, is contrary to the principle of collegiality underlying the work of the NAPC.
"We are checking all the regulations adopted by Ukraine's authorities. We deny registration if they fail to comply with legal requirements or result in the violation of human rights," the Ministry of Justice reported.
"Unfortunately, our colleagues from the NAPC decided to go for public accusations of the Ministry of Justice instead of eliminating the shortcomings in the regulation they had approved," said Petukhov.
Read alsoNBU: Ukraine risks to lose support of international financial institutionsAccording to him, the Ministry of Justice seeks for the approved document to regulate clearly the procedure of audit, and violators not to be able to avoid criminal liability.
Ahead of the statement, Deputy Chairman of the National Agency for the Prevention of Corruption Ruslan Radetsky wrote on Facebook that the Justice Ministry had blocked the activity on auditing electronic declarations of Ukrainian officials.
He noted that the NAPC had not yet received comments from the Ministry of Justice regarding the audit regulation. Radetsky also denies claims that that the Ministry's staff were not involved in drafting these documents.
According to him, the director of one of the Ministry's departments attended the panel discussion on audit regulations November 3. Deputy chairman of the NAPC said that he hoped to hear comments on the document at the time of the meeting, rather than two weeks after the drafts were submitted to the Ministry of Justice for state registration.
If you see a spelling error on our site, select it and press Ctrl+Enter