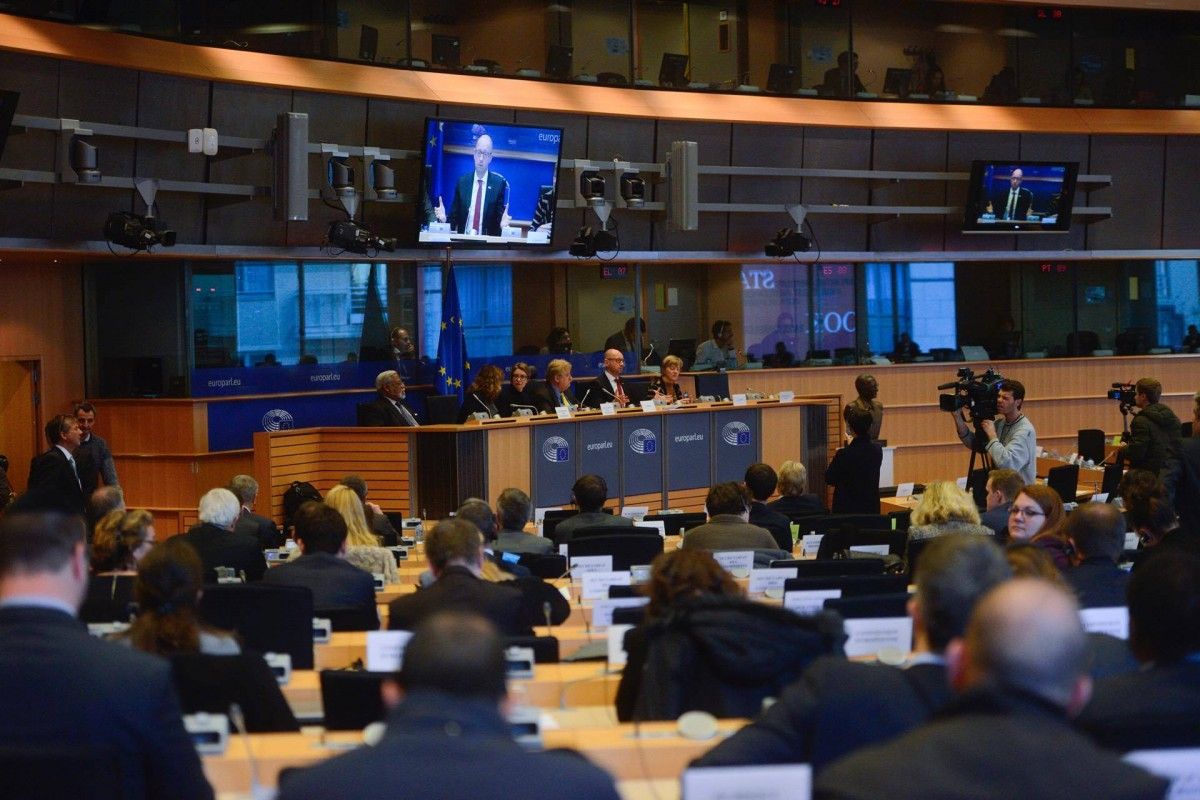 Yatsenyuk during his speech in Brussels
"Such will is now being demonstrated by the Ukrainian people today. Internal political or bureaucratic collisions can not hold Ukraine hostage," Yatsenyuk said.
Yatsenyuk noted that in his speech he "talked about our situation, about Russia's war against Ukraine, about the fact that that we had been able to save the country from economic collapse and for the first time in history – to stand up to a direct Russian aggression and launch some large-scale changes and shifts": "I felt the support of the MEPs in their questions, comments, a sincere interest in how Ukraine is changing."
Read alsoYatsenyuk: We expect final decision of Stockholm arbitration in case against Gazprom in 1Q 2017"I was speaking directly and frankly. We expect that the European Union will fulfill its part of the agreement and [we expect] strong political will in the current international circumstances. Such will is being demonstrated today by the Ukrainian people. Internal political or bureaucratic collisions cannot hold Ukraine hostage," said the leader of the Popular Front.
Read alsoEU visa suspension mechanism to be considered in Jan"Today's discussion in the European Parliament confirms that we have many allies. I believe in the common position and the pressure to [achieve] the desired result," wrote Yatsenyuk.