Party of Regions MP Hanna German, yet before publication of the article about her mansion, decided to advertise it. According to Ukrayinska Pravda, she disseminated a statement accusing UP correspondents of "breaking into" her "countryside cottage".
Journalists were indignant at the statement of their former colleague, who presently heads the Verkhovna Rada Committee for Freedom of Speech, and publicized pictures of the cottage, with clearly outstanding (as for Ukraine) gadgets.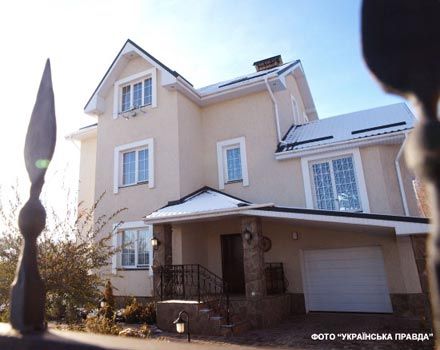 A pool in the yard is an obligatory accessory for a calm life of a lawmaker. At "Odnoklassniki" social network website, one can even find a picture of a young girl sitting in the yard of Hanna German`s cottage in summer. Thus, living conditions of the Party of Regions MP look not bad.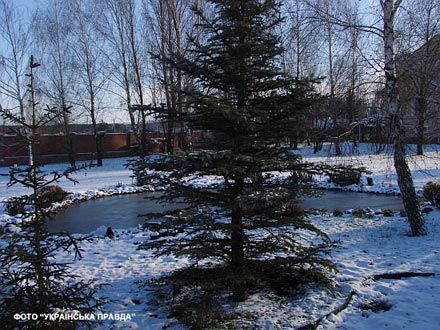 Hanna German has also a landscape garden decorated with stones.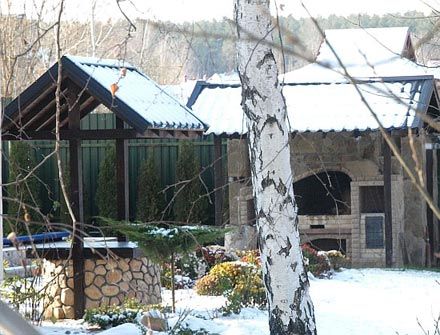 A barbecue chargrill decorated with rose stones is situated behind the house.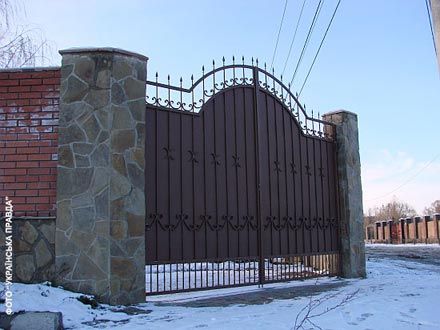 Uklrayinska Pravda notes that its interest to how Hanna German manages to combine her grand-style living with her tiny family incomes is natural. Journalists emphasize that the lawmaker must have specified sources of her income, which allowed her and her family buying and maintaining such a house.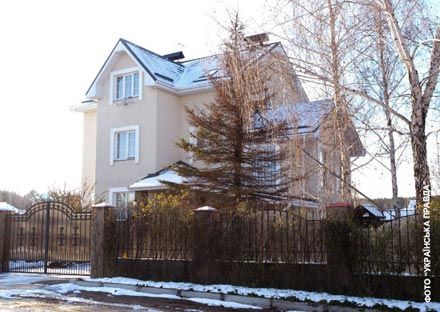 All pictures by Ukrayinska Pravda.