Reuters Exclusive: Dutch to demand limits on Ukraine deal at EU summit
Dutch Prime Minister Mark Rutte will ask European Union leaders on Thursday to rule out financial or security guarantees for Ukraine and not to offer Ukrainians the right to live and work in the bloc, according to a document seen by Reuters.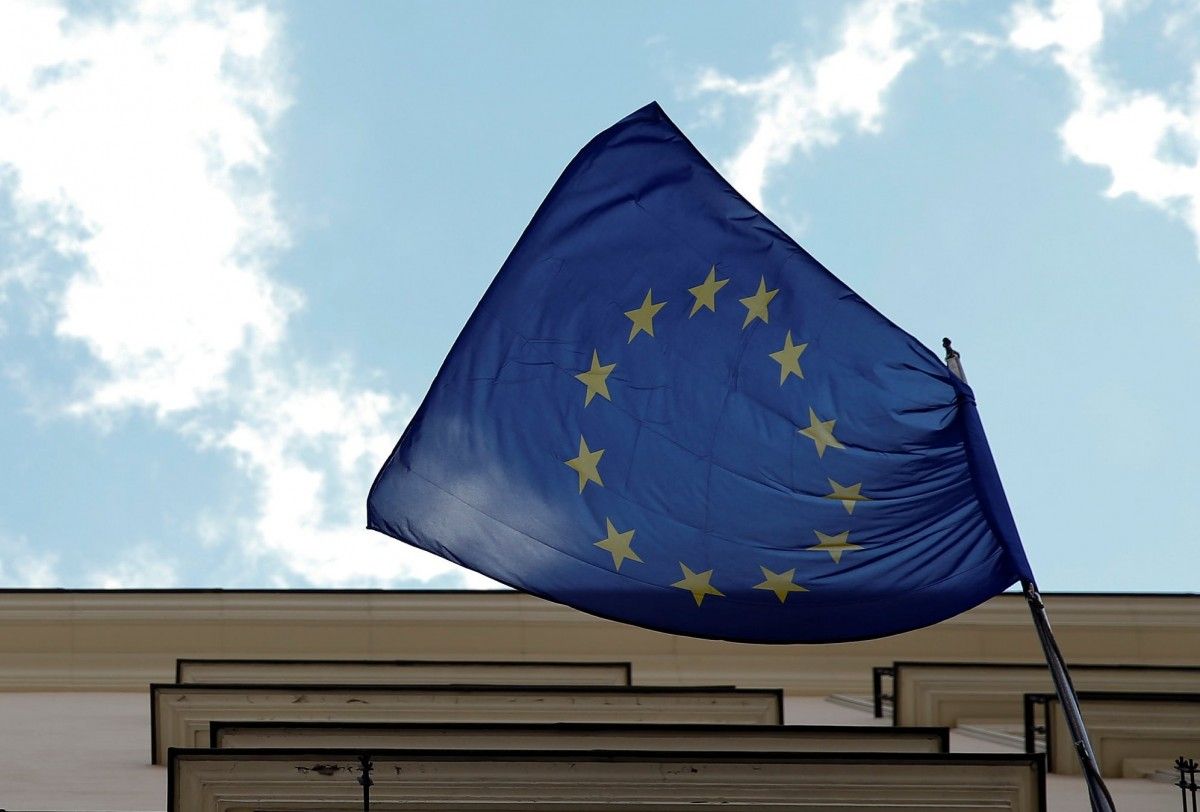 REUTERS
Failure to meet the Dutch demands would jeopardize a landmark EU-Ukraine agreement that establishes closer political ties and envisages a gradual freeing-up of trade to bind Ukraine closer to western Europe and draw it away from Moscow's orbit, as reported by Reuters.
Rutte is trying to extract himself from a political bind after Dutch voters, concerned about the costs, rejected the so-called association agreement in a referendum in April. If his demands are met, he plans to go back to his parliament to win an endorsement that would overwrite the negative vote.
"The stakes are high," one diplomat said. "At the end of the day, if the association agreement is not ratified by the Dutch, it will be a defeat for Ukraine, a defeat for the EU and a victory for Russia."
Read alsoFT: Dutch threaten to sink EU-Ukraine trade and security dealAnother diplomat said: "It's expensive but worth it. At this stage, it's either this or nothing."
For that reason, diplomats expect an agreement, even if some governments - especially Ukraine's close allies in eastern Europe - are concerned and irritated by the Dutch demands. EU ambassadors were due to discuss the issue later on Monday in Brussels.
A draft document prepared by the Dutch for EU leaders to endorse says the Ukraine association agreement "does not contain an obligation for the Union or its member states to provide collective security guarantees or other military aid or assistance to Ukraine."
It says Ukrainian nationals are not granted "the right to reside and work freely" in the EU. It adds the agreement "does not require additional financial support" by the EU to Ukraine.
While none of these things were specifically promised in the agreement, the Dutch want them clearly placed off-limits in order to reassure their voters.
The draft document also says that fighting corruption in Ukraine is key to fostering closer ties between Kiev and the bloc.
The association agreement is being provisionally applied but the Dutch have said they will strike it down unless their requirements are met. The Netherlands is the only EU state not to have ratified the accord.
The deal has huge importance in Ukraine as a symbol of the country's future direction, 25 years after the break-up of the Soviet Union.
A pro-Russian Ukrainian president, Viktor Yanukovich, was toppled by street protests in 2014 after he decided at the last minute to walk away from the accord.
Russia responded by annexing the peninsula of Crimea from Ukraine and supporting a separatist rebels in eastern Ukraine, a conflict which has killed nearly 10,000 people to date.
If you see a spelling error on our site, select it and press Ctrl+Enter