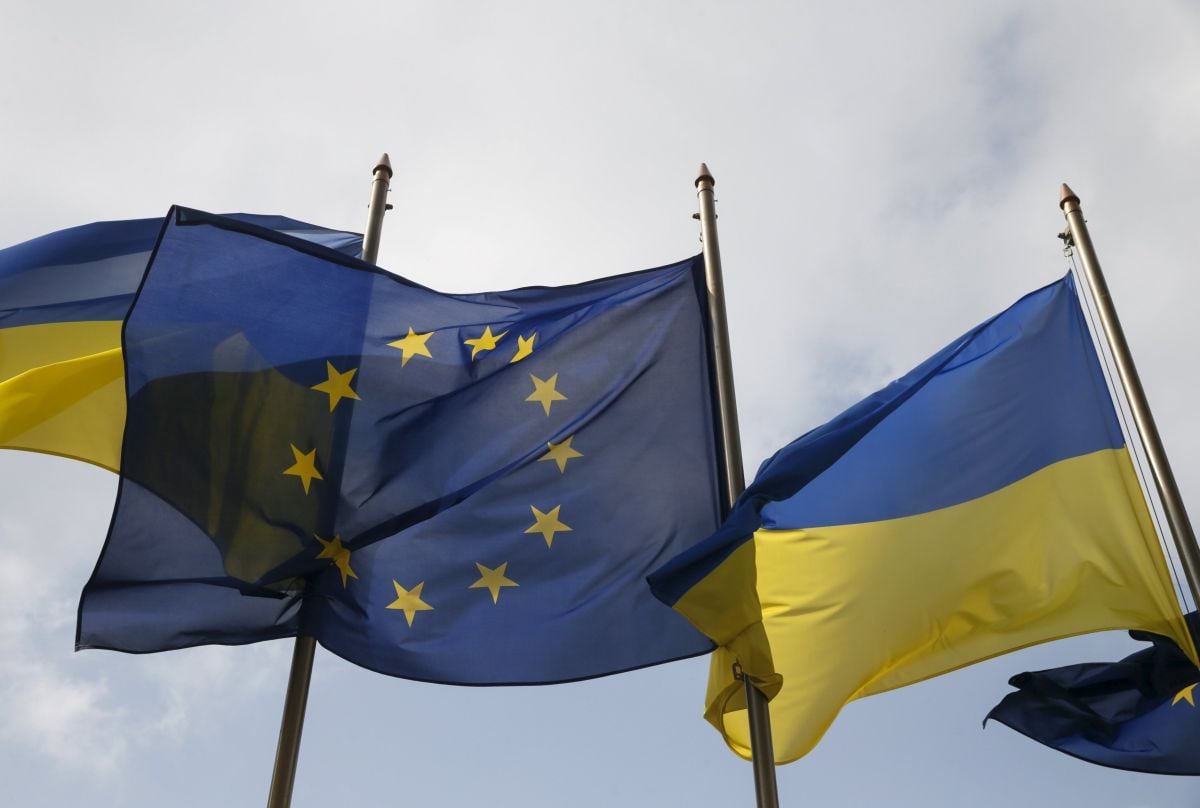 REUTERS
The recent period involved multiple pieces of disinformation regarding the visa liberalization process for Ukraine, a recent DisinfoReview newsletter says, giving examples of them.
For example, Russian outlet Lenta.ru invented the story that Ukraine has proposed that it accepts Middle Eastern migrants in exchange for visa-free travel into the EU (http://bit.ly/2hb0JMB). This piece of disinformation was promptly translated e.g. into Czech (http://bit.ly/2heihrw).
Other outlets specialized in spreading disinformation, such as Sputnik (http://bit.ly/2gi83o7), focused on scaring Europeans, and multiplied the many times refuted (see e.g. http://bit.ly/2hrUtDG) disinformation that Ukraine is full of Nazis who would invade the EU – also disregarding the fact that the visa will last for 90 days only.
Read alsoU.S. Intel: Russia's spreading fake news "beyond propaganda"And then there is the astonishing new term, "visa genocide." In case you are not familiar with it, this is apparently what the EU applies to Russian citizens in Crimea, at least according to Russia Today (http://bit.ly/2giBFBC). Detailed debunking of this claim was brought by Polygraph (http://bit.ly/2gl1ea2), one of the new initiatives countering fake news (http://bit.ly/2hg87Jc).
Once again, the major Russian talk shows presented the eternal claim that whatever happens in the West, it is usually a clear sign of Russophobia.
Thus, one could learn from Vladimir Solovyov that Angela Merkel has a complex of an East German woman, and that she and her party spread anti-Russian hysteria (http://bit.ly/2hiw8wI; the precise time-codes of the quotes are in the full PDF table again). Solovyov didn't mention that the recent statements about destabilizing propaganda or cyberattacks from Russia against Germany were made not only by Angela Merkel, but also by the head of the German secret service (http://reut.rs/2hrO1fL).
The pathological Russophobia of the EU and in particular the Baltic States will inevitably lead to an end of these two blocks, so it was told in another talk show, Vremya Pokazhet (http://bit.ly/2hd5c40). Here one could also hear that the West deceived Russia in the 1990's (http://bit.ly/2hd9Izi) – although the details of precisely how are sketchy.
And one final quote from Vladimir Solovyov's show. There is nothing wrong with "spheres of influence," and Russia is going to prove it. DisinfoReview reminds the author of this statement about one sentence from a document signed by Russia: "NATO and Russia will seek the widest possible cooperation among participating States of the OSCE with the aim of creating in Europe a common space of security and stability, without dividing lines or spheres of influence limiting the sovereignty of any state" (http://bit.ly/1B9ft2s).
In addition, throughout the last period, pro-Kremlin outlets were focusing on defaming various humanitarian NGOs, as well as humanitarian work done by Western governments, such as volunteers known under the name White Helmets in Syria, the Czech NGO People in Need, Amnesty International and other organizations.