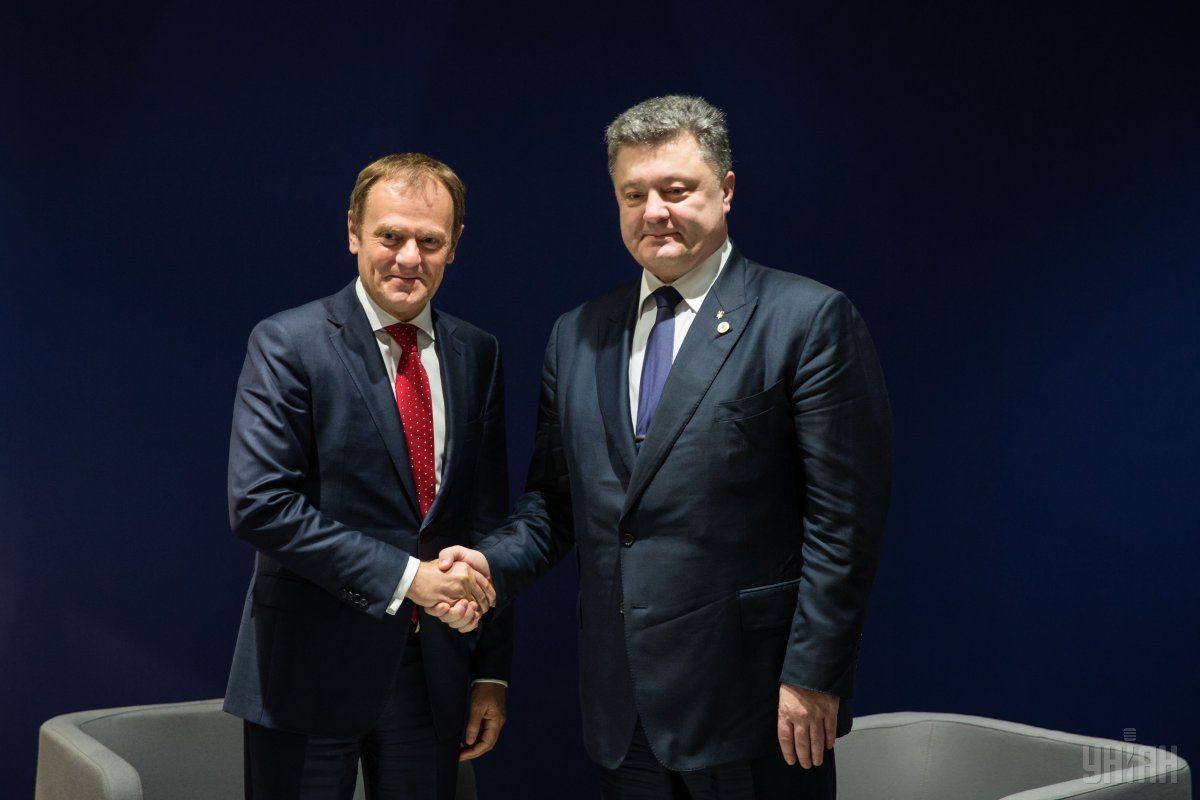 Photo from UNIAN
The parties have had a phone conversation to coordinate positions pending a European Council session in Brussels on December 15, the press service said.
Poroshenko said in turn he expects the EU will maintain sanctions against Russia due to its failure to abide by the Minsk peace agreements on Donbas. He also expressed concern over the humanitarian situation in the Syrian city of Aleppo and noted that Russia deserved separate sanctions for such actions.
Read alsoEU report: Ukraine carrying out unprecedented reformsAs was reported earlier, the Netherlands rejected the treaty with the former Soviet state in a referendum in April. Even though the vote is non-binding and turnout was just 32%, prime minister Mark Rutte has promised to 'do justice' to the outcome.
With time for a negotiated agreement now running out, Rutte now hopes to use a similar construction to Ireland after it rejected the Lisbon treaty in 2009.
The declaration would state that the Ukraine treaty is not a stepping stone to Ukraine joining the EU and that Ukraine nationals do not have access to the European labor market. The declaration should also make it clear that there will be no military alliance with Ukraine and no financial support.
At the same time, Dutch Prime Minister Mark Rutte said on Thursday he was "a bit more optimistic" that EU leaders would back additional caveats to the bloc's landmark agreement with Ukraine, key to helping the former Soviet state move out of Russia's orbit, Reuters reported.
"I'm motivated to get this done," Rutte told reporters when arriving at an EU summit. "I do this because we are deeply convinced that we cannot risk European unity towards Russia."
"Russia is an increasing risk... You cannot, as the Netherlands say... break this unity, that is why I'm so motivated to get this done."