NATO-Russia summit proves sides still at loggerheads over Ukraine
Following a NATO-Russia summit held Monday, the Bloc's Secretary General Jens Stoltenberg said the 28-nation military alliance and Russia "have profound disagreements on the crisis" in Ukraine, according to ABCNews.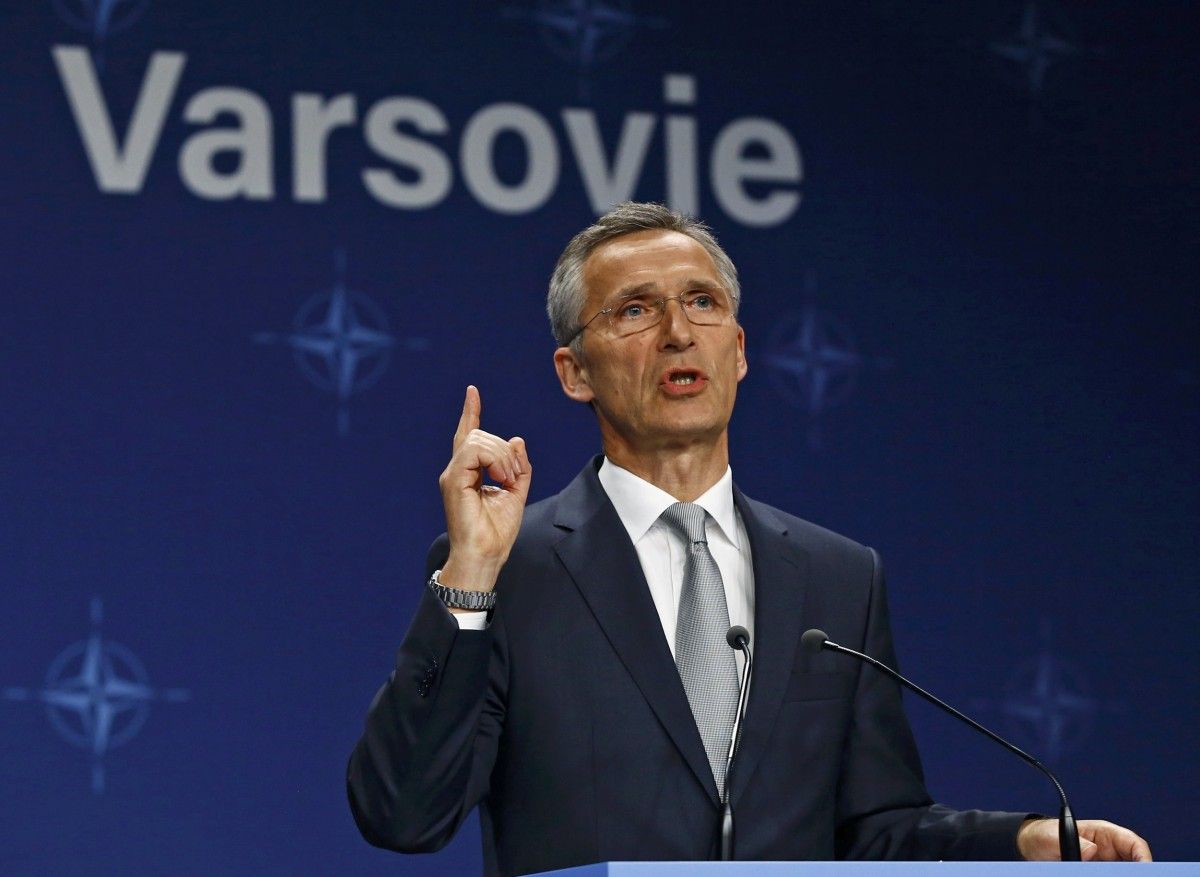 REUTERS
He said NATO allies "reiterated their strong support for Ukraine's sovereignty and territorial integrity" and insisted that they would never "recognize Russia's illegal and illegitimate annexation of Crimea," ABCNews reported.
Stoltenberg's remarks came after the NATO-Russia Council, their main forum for dialogue, met in Brussels Monday for more than three hours.
The meeting included talks on ways to avoid incidents and accidents between Russian and NATO forces.
Russia has annoyed NATO with snap war games or by buzzing the alliance's ships and aircraft with fighter jets, as well as what NATO sees as aggressive use of propaganda.
Douglas Lute, the U.S. ambassador to NATO, told ABC news on Sunday that "I don't believe that anyone in Russia today intends to attack NATO."
Read alsoScaparrotti surveys Ukraine's front lines against RussiaNATO suspended cooperation with Russia in April 2014 over Moscow's role in Ukraine. Formal talks resumed in April after an almost two-year break.
Stoltenberg underlined that the new meeting "does not indicate a return to business as usual."
Read alsoCFR survey: Russia-NATO confrontation, North Korea crisis among top potential conflicts in 2017But Lute said: "I worry about attempts by Russia ... to influence political campaigns, flooding allied capitals, the news media with misinformation or disinformation and all these with an attempt to fragment internally our societies, perhaps distort our political processes and to sow discontent and a lack of cohesion across the allies."
If you see a spelling error on our site, select it and press Ctrl+Enter