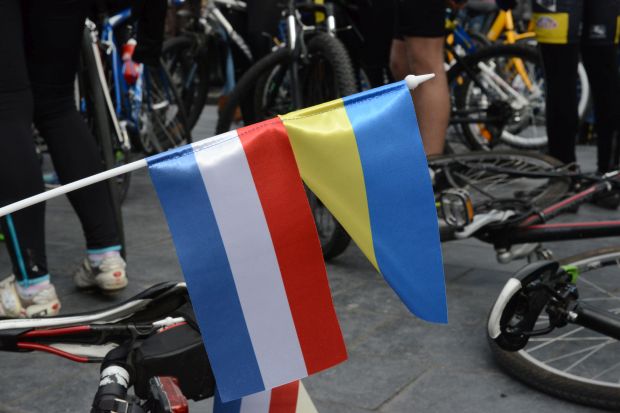 Photo from UNIAN
According to insiders, the lower house of parliament – House of Representatives – sees opposition to the government's declaration on the agreement with Ukraine, but the situation is different in the upper house – the Senate, Telegraaf reported.
According to the media outlet's sources, with the support of VVD, PvdA, D66, GroenLinks and OSF, the government still has to secure two CDA voters to get the treaty through the Senate.
Read alsoDutch Gov't approves bill on EU-Ukraine AssociationAs UNIAN reported earlier, December 16 the Dutch government approved a draft law for ratification by Parliament of the Ukraine-EU Association Agreement. According to Prime Minister of the Netherlands Mark Rutte, the bill is to be approved by the House of Representatives and the Senate of the Netherlands.
Read alsoEU deal on Ukraine could unravel in Dutch parliamentThe endorsement of this bill came a day after EU leaders agreed to the demands of the Netherlands on the Ukraine-EU deal. In particular, they relate to the fact that Ukraine will not achieve EU membership automatically, there will be no military cooperation, and the Ukrainians will not be able to quickly be employed in the EU Member States.