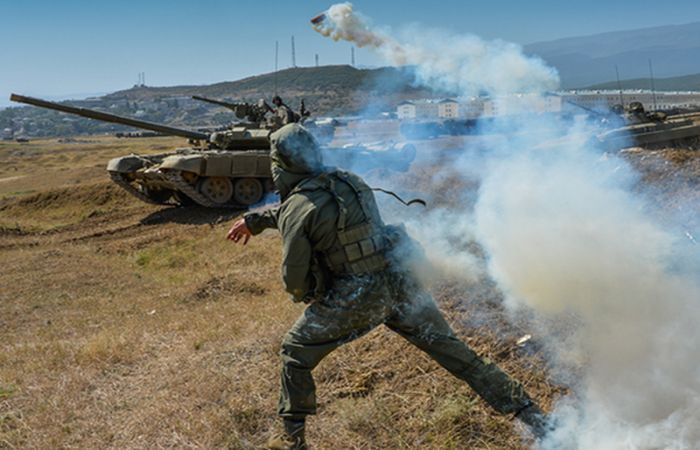 function.mil.ru
"In 2017, the Ministry of Defense will have to deal with a number of priorities. First of all, to continue strengthening combat capabilities of the armed forces, to take measures to strengthen the military grouping in the West, South-West, and Arctic strategic directions," Shoigu said at a meeting of the expanded board of the Ministry of Defense Thursday.
Read alsoBellingcat presents interactive data map of Russia artillery strikes on UkraineAccording to him, the provision of the Armed Forces of the Russian Federation with new weapons should be at more than 60% in 2017.
"Due to the state defense order, the growth in the supply of new weapons and military equipment amounted to 5%. As a result, equipping the units of permanent readiness of the armed forces with modern samples [of weaponry] amounts to 58.3%," Shoigu said, adding that the level of serviceability of military equipment in 2016 has also increased, reaching 94%.
Besides, four anti-aircraft missile regiments of the Russian aerospace forces will be equipped with the S-400 systems in 2017, he said.