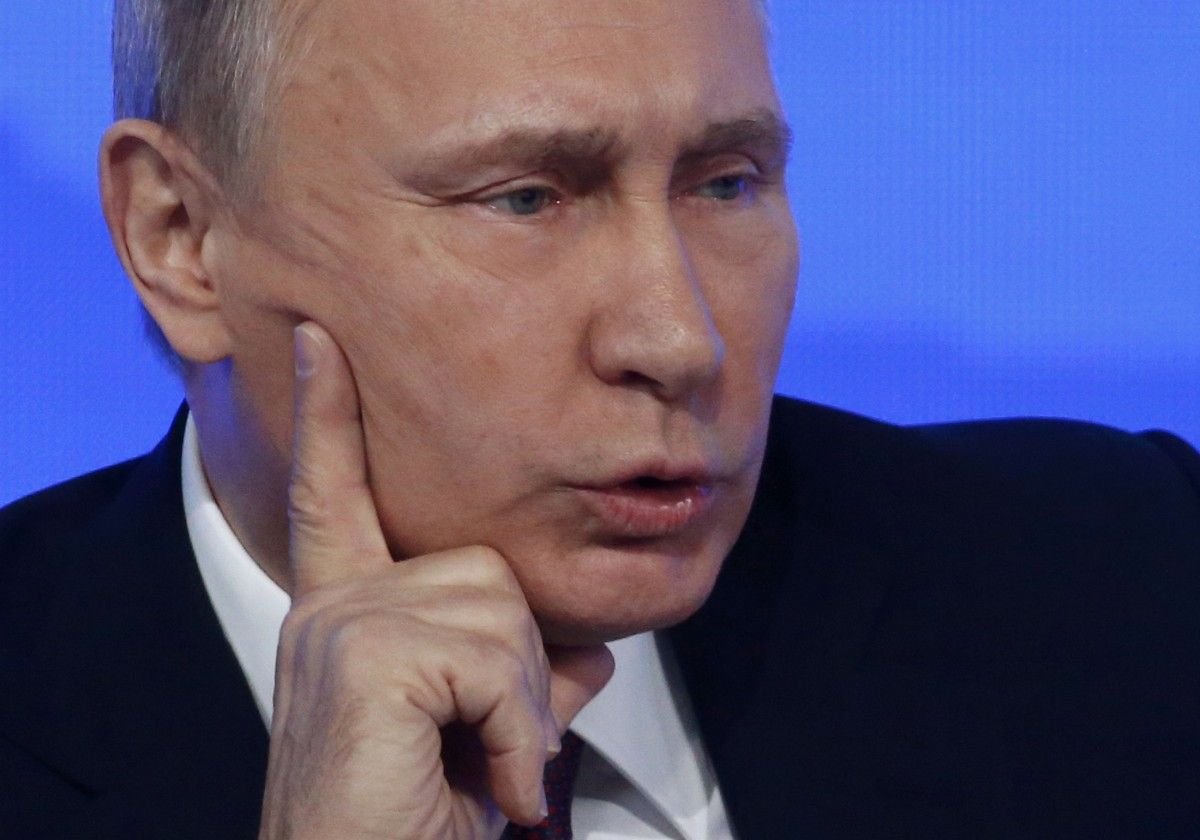 REUTERS
"We are doing everything so that the individuals held by both sides were released. The fuller the exchange, the better," Putin said, answering the question of an UNIAN correspondent.
Commenting on the detention of Sushchenko and Ukrainian film director Oleh Sentsov, Putin said that "they should be dealing with journalism and film directing."
Read alsoPutin explains why he does not agree to prisoner swap with Ukraine"Of course, no one has a desire to keep film directors and journalists [under arrest]. But what should we do if the film director -- and this has been proven in court – had been preparing to commit terrorist acts? Release him just because he is a fil director? How does he differ from a military intelligence officer? At first we let the film director go, and then - intelligence officers? So we release these ones, and tomorrow the others will come, right? We need to agree that be stopped, and then it will be possible to consider amnesty acts, I have nothing against this," Putin said.
As UNIAN reported earlier, September 30 the FSB detained on "espionage" charges in Moscow a journalist Roman Sushchenko, branding him a Ukrainian intelligence officer who allegedly "had deliberately collected classified information on the activities of the armed forces and the National Guard of the Russian Federation."
"The Lefortovo District Court in Moscow then ruled to arrest the journalist until November 30. On November 28, the court extended Sushchenko's arrest until January 30 2017.
The defense requires transfer of Mr Sushchenko under house arrest with him staying in a hotel at the Embassy of Ukraine in Russia.