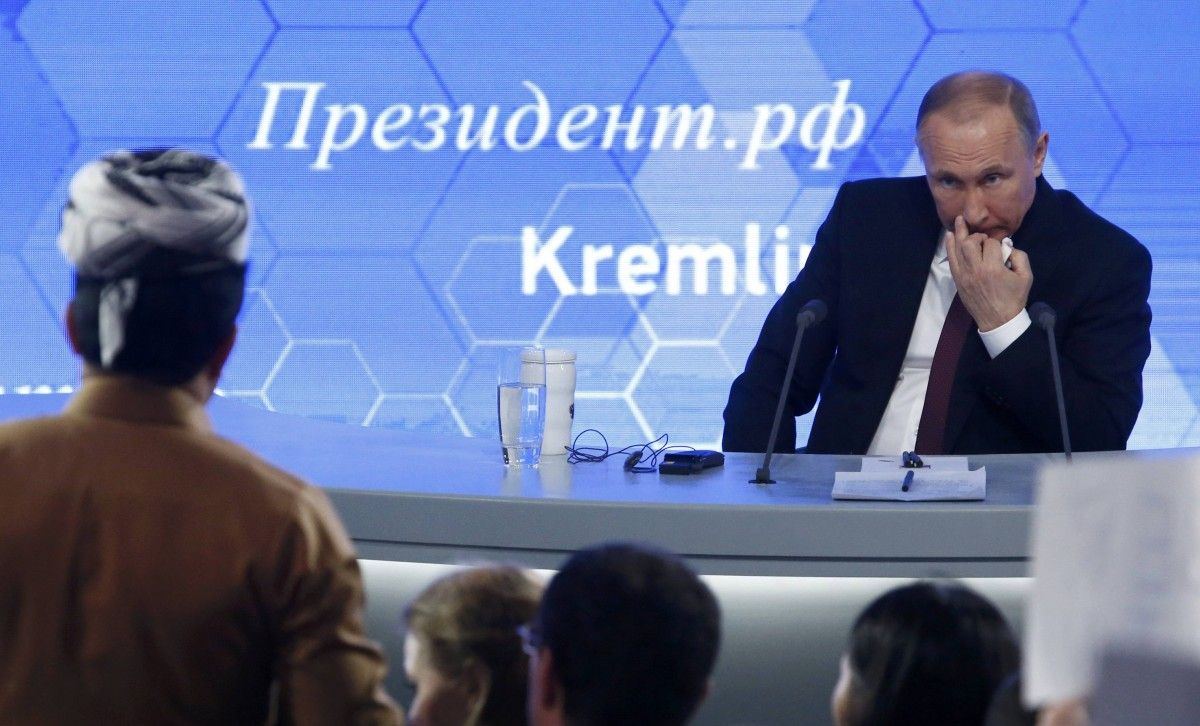 REUTERS
Speaking at a press conference on Friday, he said that Russia had not been the initiator of "what has happened," according to the Ukrainska Pravda online newspaper.
"We do not feel guilty over what has happened. We were not the initiators," he said.
At the same time, the Russian leader once again said that the current situation was caused by a Kyiv "coup", while the "accession" of Crimea was the result of the reluctance of the Crimean people to put up with it ["the coup"].
Meanwhile, Putin criticized the EU-Ukraine Association Agreement. He said he believes the document is the root cause of all the latest events, adding that he doubts Ukraine will see visa liberalization with the EU.
Read alsoSooner or later: Putin hopes to normalize relations with Ukraine"We are talking about a visa-free regime for Ukrainian citizens. But this is still a big question, and if they see it, it will be in a truncated form and will put immigrants – labor migrants from Ukraine to Europe -- in a completely improper situation," he said.
According to him, all of this had to be done "smoothly together," and agreements had to be reached with Russia on a joint work.
As UNIAN reported earlier, Russian President Vladimir Putin during the press conference dodged a direct answer to the question about Russia's military presence in Donbas.