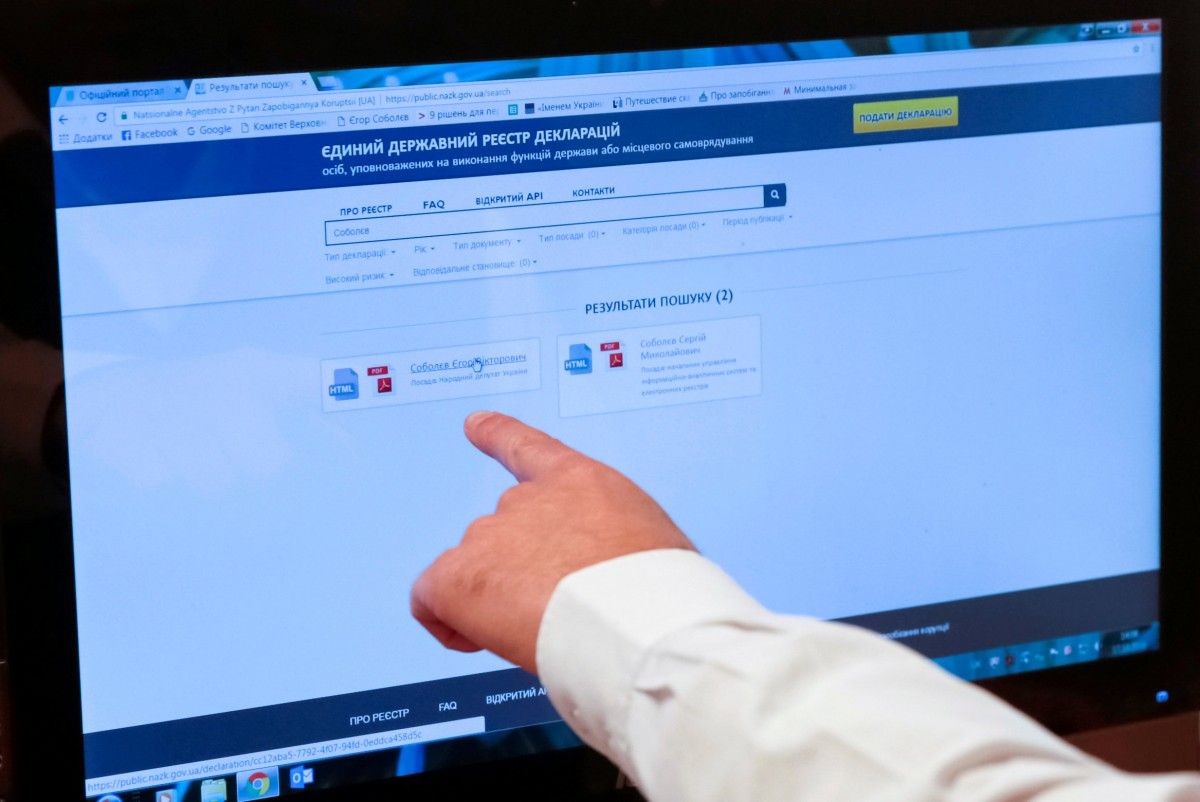 REUTERS
The National Agency for Prevention of Corruption (NAPC), which is the operator of the e-declaration, system, will allow the NABU to have access to the database for a limited period of time, the NABU's press service said.
NABU agents will be able to obtain attested electronic and hard copies of the needed documents.
Read alsoUkraine should expand NABU powers following publication of e-declarations – U.S. ambassadorThe attested copies are allowed to be used as proof in a criminal probe into legal grounds for enrichment.
The NAPC in turn said that its authority includes storage of e-declarations submitted by members of the central and local government. It allows temporary access only in cases authorized by a court, as such documents are protected by the law on personal data.
The NAPC earlier sent the first administrative protocols to court that prove the failure to provide e-declarations or late submission.
"In keeping with the protocols, the authorized NAPC agents have revealed four cases of the late submission of e-declarations for 2015 without a reasonable excuse," the NAPC said.