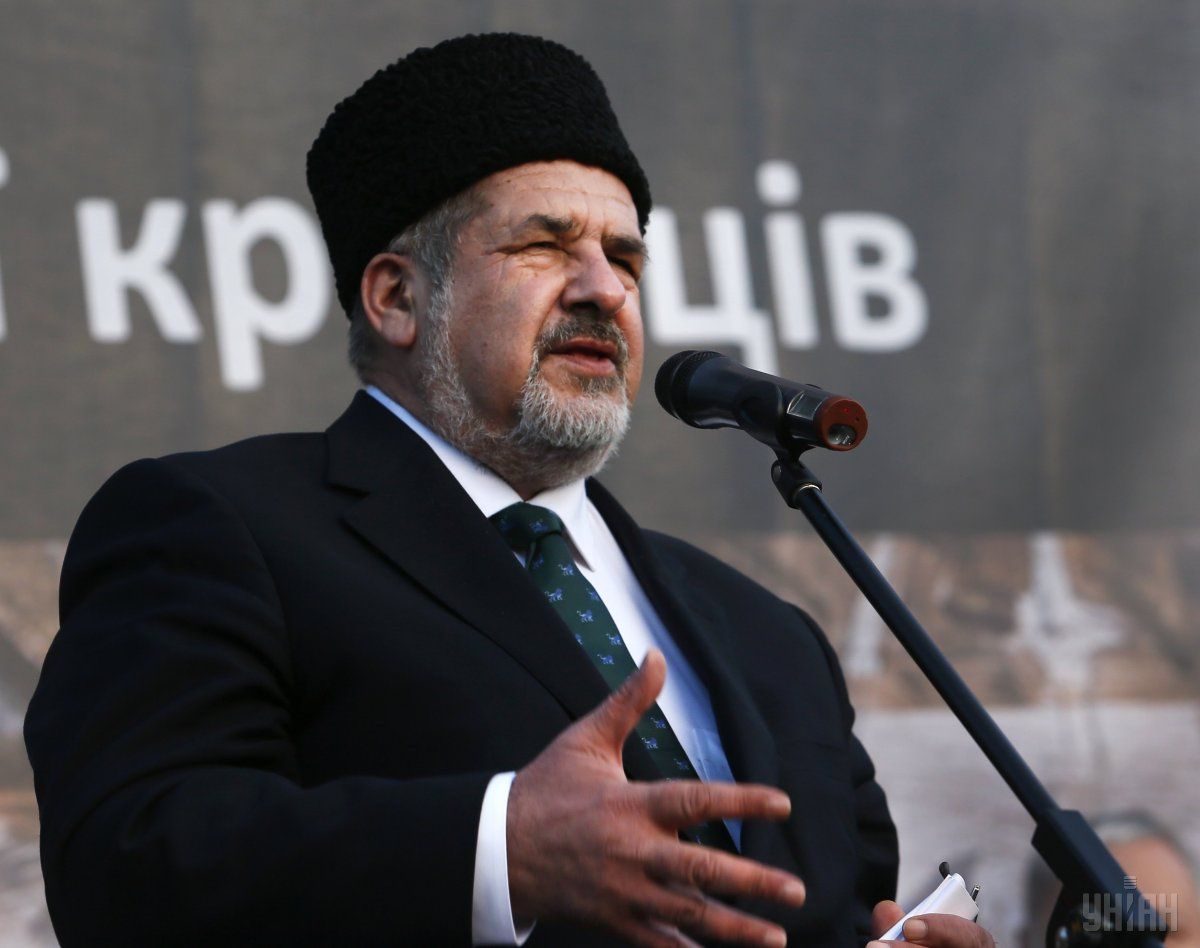 Photo from UNIAN
"It is painful to me that four states of the former Soviet Union (Armenia, Belarus, Kazakhstan, and Uzbekistan), these four states, judging from the essence of their actions, are almost ready to admit that Crimea is not the territory of Ukraine. I had a conversation at the Ministry of Foreign Affairs of Ukraine. I believe we have to take some very specific steps, at least, regarding the ambassadors of these countries. And we must more clearly and firmly indicate our position that such behavior is unacceptable," Chubarov said, according to 112.ua.
Read alsoAmnesty International: Crimean Tatars face systematic persecution in occupied CrimeaAt the same time, Chubarov said that Crimea was not a "gray," but a "black" area against the background of Donbas. "The OSCE is working there, there are some contacts [in Donbas], but they are not allowed in Crimea. We work in Kyiv in an emergency response mode with those Mejlis members, who are in mainland Ukraine," he said.
UNIAN memo. Russia annexed Ukraine's Crimea in March 2014 after its troops had occupied the peninsula. An illegal referendum was held for Crimeans to decide on accession to Russia. De-facto Crimean authorities reported that allegedly 96.77% of the Crimean population had voted for joining Russia.
Read alsoRussian invadersOn March 18, 2014, the so-called agreement on the accession of Crimea and the city of Sevastopol to Russia was signed in the Kremlin. The West did not recognize the annexation in response to which sanctions against Russia were introduced.
Ukraine's parliament voted to designate February 20, 2014, as the official date when the temporary occupation of Crimea began.