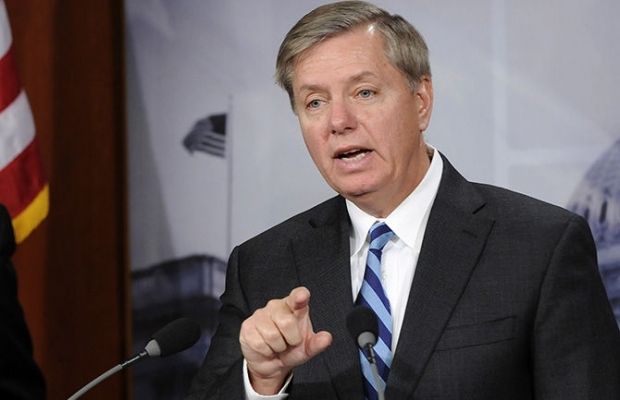 REUTERS
U.S. Senator Graham and Chairman of the Senate Armed Services Committee McCain will arrive in Ukraine on Friday, the press service of the U.S. Embassy in Ukraine has told UNIAN.
The visit will last two days – December 30-31, the embassy said.
The delegation of U.S. senators is now visiting Baltic States.
As UNIAN reported earlier, December 27 during his trip to Estonia, McCain said he did not consider obvious that U.S. President-elect Donald Trump would try to lift Russia sanctions.
Read alsoMcCain: U.S. committed to NATO, Baltic securityIt should be recalled that U.S. Senator John McCain had warned the future president-elect from easing the U.S. policy in relation to Russia. Any reset of the U.S.-Russian relations would be a dangerous step, stressed McCain, known as one of Russia's most vocal critics.
As for the conversation between the president-elect and Russian President Vladimir Putin, when the Russian leader called for improving ties, the senator sad that such words should be trusted no more than any other statements by  a former KGB agent, who had turned his country into a tyranny, killed his political opponents, as well as invaded his neighbors, threatened U.S. allies and tried to disrupt the U.S. elections.