Chancellor Merkel, President Hollande not going to attend this year's Davos economic forum
German Chancellor Angela Merkel is steering clear of the World Economic Forum in Davos, a meeting expected to be dominated by debate over the looming presidency of Donald Trump and rising public anger with elites and globalization.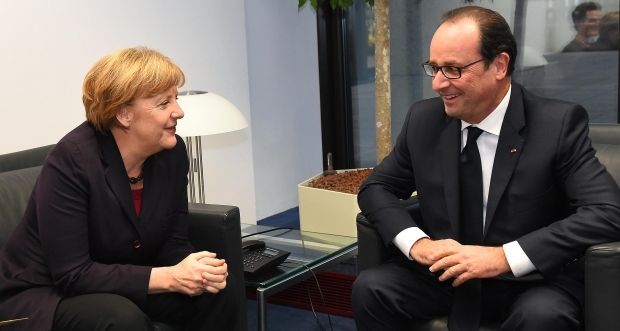 Merkel has been a regular at the annual gathering of political leaders, CEOs and celebrities, traveling to the snowy resort in the Swiss Alps seven times since becoming chancellor in 2005.
But her spokesman told Reuters she had decided not to attend for a second straight year. This year's conference runs from Jan. 17-20 under the banner "Responsive and Responsible Leadership". Trump's inauguration coincides with the last day of the conference.
Merkel, Hollande back extending sanctions on Russia over Ukraine"It's true that a Davos trip was being considered, but we never confirmed it, so this is not a cancellation," the spokesman said.
Deutsche Welle reported that French President Francois Hollande would not attend the forum, either.
If you notice a spelling error, please highlight it with your mouse and press Ctrl+Enter