Klimkin: Sanctions against Russia for Crimea annexation should be maintained until it leaves peninsula
Ukrainian Foreign Minister Pavlo Klimkin has said that sanctions against Russia imposed for the occupation of Crimea should be maintained until it leaves the peninsula, according to a UNIAN correspondent.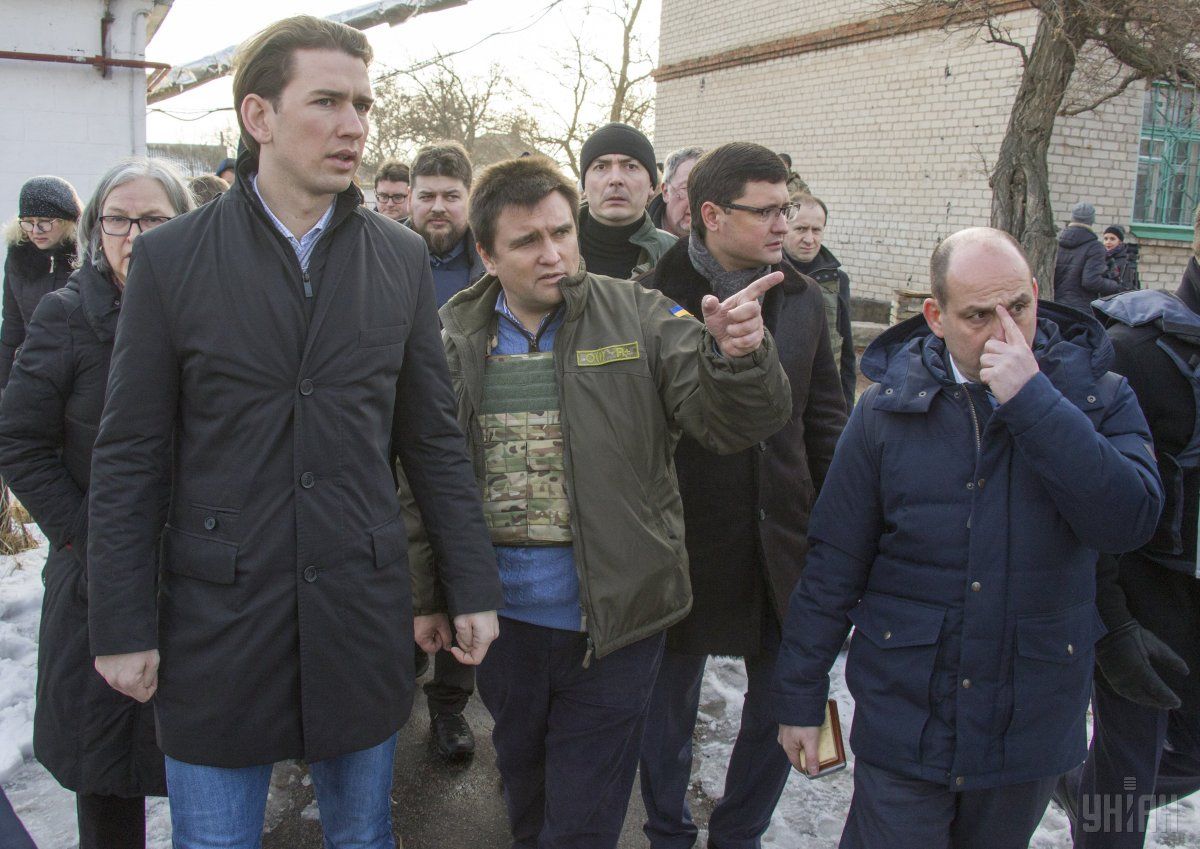 "It is very important, and I want to stress that the sanctions imposed on Russia in connection with the occupation of Crimea should remain until it leaves the peninsula," Klimkin said in Mariupol at a joint briefing with OSCE Chairman, Minister for Europe, Integration and Foreign Affairs of Austria Sebastian Kurz.
In this regard, he expressed appreciation to Austria, which had become the co-author and supported the Ukrainian resolution on the human rights situation in occupied Crimea, which was approved by the UN General Assembly.
Klimkin also believes that the sanctions against the Russian Federation should be tightened for its fulfillment of the Minsk agreements.
SBU reacts to scandalous statement of French presidential candidate on Crimea"We need the sanctions in order to make Russia fulfill the Minsk agreements. If it fulfills them, it is possible to start talking about lifting sanctions, about other things from the European Union," Klimkin said.
"But the sanctions that are associated with the implementation of the Minsk agreements, they are aimed at Russia's fulfillment of the agreements," he added.
According to Klimkin, it is easy to implement the Minsk agreements, but if Russia does not want to do that, then "it is necessary to find the means, perhaps, tightening of sanctions, or other possible means of pressure so that it fulfills them."
If you notice a spelling error, please highlight it with your mouse and press Ctrl+Enter