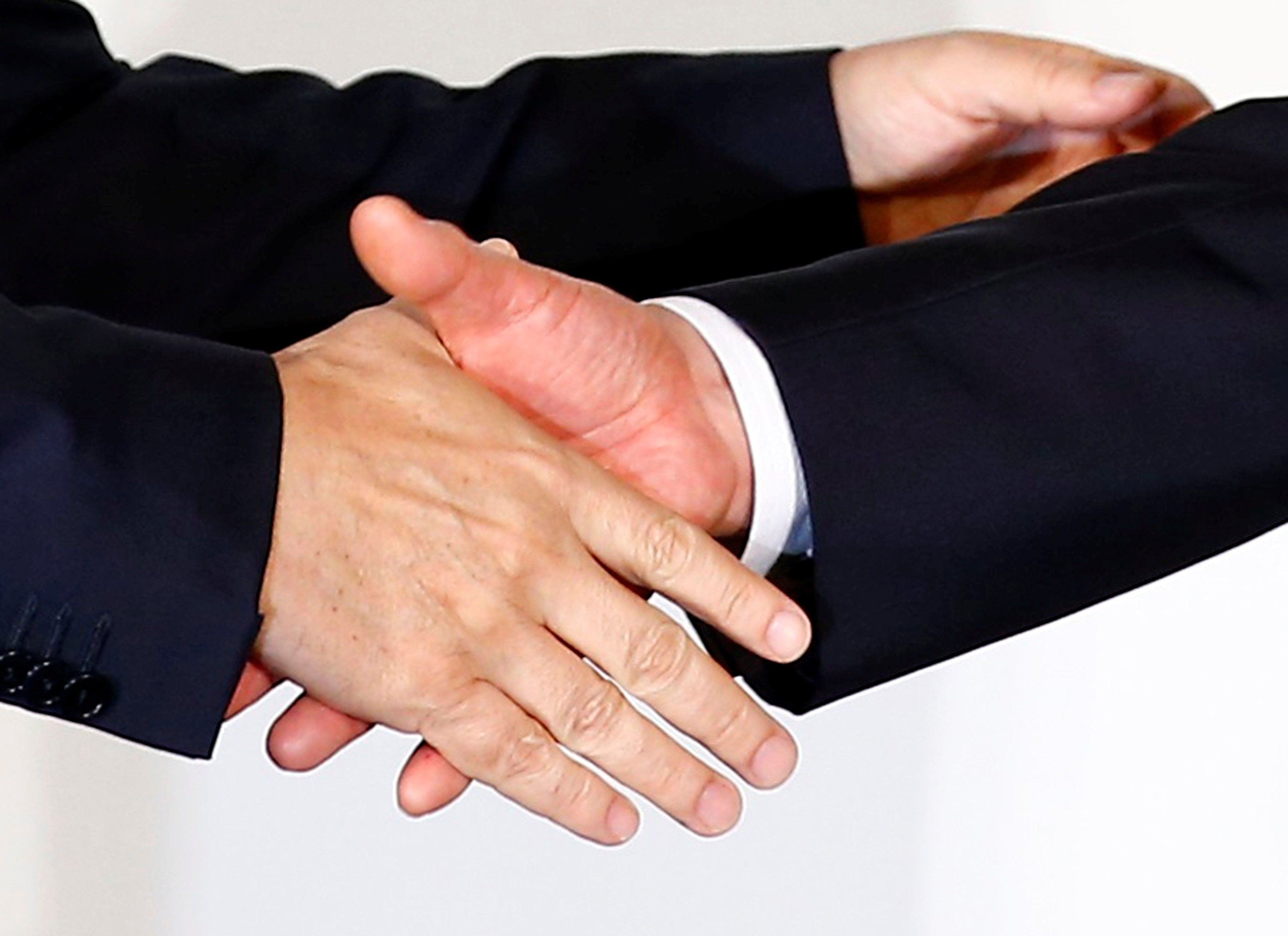 REUTERS
"I am convinced that the main achievements of 25 years of relations between our states are strong friendship, mutual support for the sovereignty and territorial integrity, mutual respect and equal and mutually beneficial cooperation. All this is a reliable basis for the further fruitful development of strategic partnership between Ukraine and China," Poroshenko said, according to the president's press service.
The President recalled the meeting with the President of China in Washington on April 1, 2016, and reaffirmed interest in continuing dialogue. The Head of State invited President of China Xi Jinping to make a state visit to Ukraine.
Read alsoFrom China to Ukraine: The new Silk RoadPoroshenko wished Jinping good health and inexhaustible energy. He also wished peace and prosperity to the friendly people of China.
In turn, President of China Xi Jinping also congratulated Ukrainian President Petro Poroshenko and the people of Ukraine on the occasion of the 25th anniversary of the establishment of diplomatic relations between China and Ukraine.
"In 25 years, Ukraine-China diplomatic relations have maintained healthy and stable development. Cooperation between the two countries in trade-economic, investment, agricultural, scientific-technical, cultural and other spheres has reached significant results. The content of China-Ukraine relations of strategic partnership has been continuously saturated, bringing real benefits to the two countries and their nations," the President of China noted.
The President of China emphasized: "China pays great attention to the development of Ukraine-China relations. Availing ourselves of this opportunity on the occasion of the 25th anniversary of diplomatic relations between the two countries, on the basis of the principles of mutual respect and mutual benefit, we are willing to reinforce the foundation of friendly cooperation between the two countries, promotion of bilateral relations and cooperation in all spheres for the further achievements."
President of China Xi Jinping wished that the friendship between the people of China and Ukraine lasted forever.