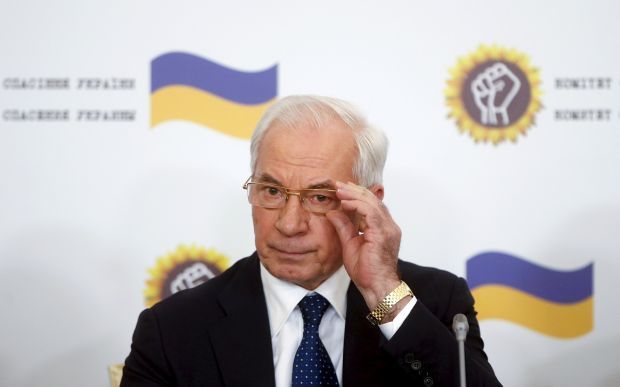 REUTERS
Speaking in Moscow on January 9, Azarov said it would be necessary to form a government-in-exile if the Ukrainian people "demand an alternative," RFE/RL reported.
He also said the Ukraine Salvation Committee that he heads is planning to file cases in unspecified "international courts" asking for them to follow the lead of the Moscow court's ruling.
Read alsoPolice uncover flat allegedly with Azarov's things: "Icons, award guns, paintings" (Photos, video)Azarov was Ukraine's prime minister from March 11, 2010, until January 27, 2014, under former President Viktor Yanukovych.
Yanukovych, Azarov, and other pro-Russian Ukrainian officials fled to Russia in February 2014 after months of mass protests in Kyiv and other parts of Ukraine by demonstrators who were angered by Yanukovych's refusal to sign an Association Agreement with the European Union.
Azarov is now wanted in Ukraine on suspicion of corruption and abuse of office.