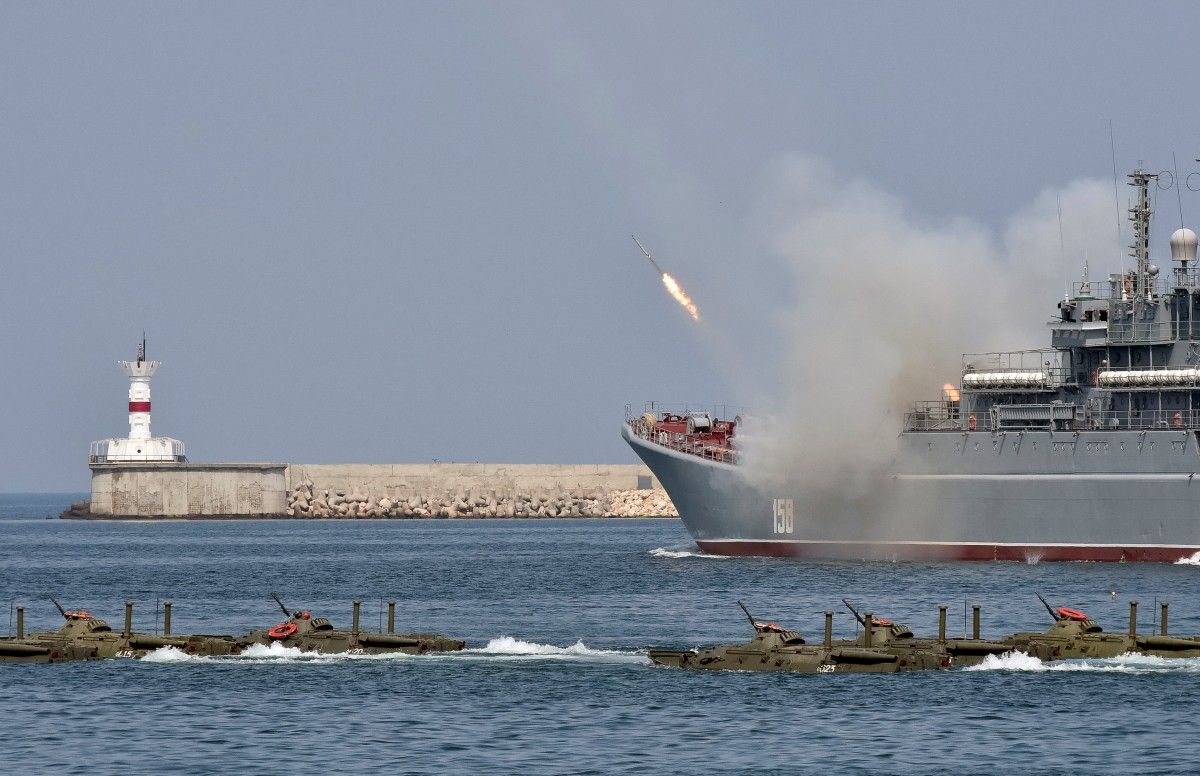 REUTERS
"We have completed all the necessary pretrial procedures. The fact that Russia has agreed to the creation of arbitration and a tribunal; the fact that they have taken part in the selection of arbitrators – all these give us hope for a more serious approach to its settlement," Zerkal said.
In her words, Ukraine is happy with the arbitrators selected for the tribunal. "Every potential arbitrator was considered along with his or her profile, rulings, publications, statements. We're absolutely happy with the arbitration that has been formed so far," she said.
Read alsoU.S. sanctions seven individuals, eight entities over Crimea occupationThe arbitration will not deal with such issues as the annexation of Crimea by Russia and demarcation of the borders, she said.
"The tribunal will consider a claim filed by Ukraine due to its inability to use own natural resources, inability to protect the Black Sea environment, inability to navigate along the Kerch Strait, as well as for the violation by Russia of the [technical] regulations during the construction of the Kerch Bridge and other overpasses, and related environmental damage to the Black Sea, as well as unauthorized excavations of archaeological treasures in Crimea," she said.
Read alsoRussia violates maritime law by exploring annexed part of Azov Sea shelf – border guards"We insist on the restitution of our rights, i.e. the restoration of the right to use the marine coastal zone, which belongs to Ukraine under a relevant convention," she explained.
Once the ruling is passed, it will be a first verdict by an international tribunal on the matters related to the annexation of Crimea.
The arbitral tribunal was constituted on December 22, 2016, upon a claim of Ukraine against the Russian Federation under the United Nations Convention on the Law of the Sea. The arbitral tribunal will begin the hearing of the case Ukraine vs. Russian Federation in early 2017.
The fully constituted tribunal consists of the following members: Judge Jin-Hyun Paik of Korea (appointed as President of the Tribunal); Judge Boualem Bouguetaia of Algeria; Judge Alonso Gomez-Robledo of Mexico; Professor Vaughan Lowe of the United Kingdom (appointed by Ukraine); Judge Vladimir Golitsyn of Russia (appointed by the Russian Federation).