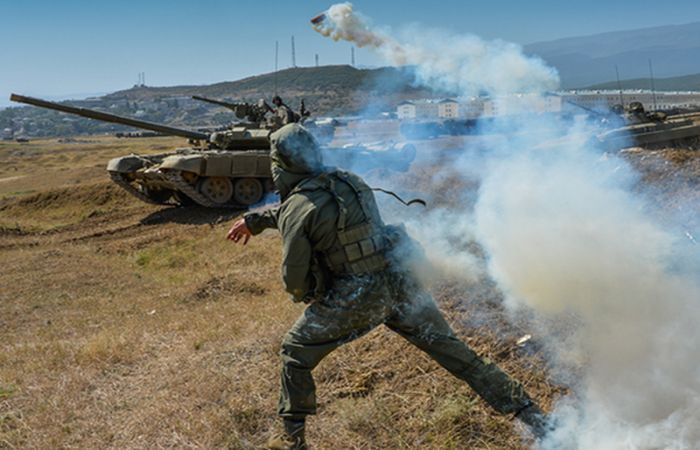 function.mil.ru
According to Felgenhauer, some 400,000-500,000 people will be involved in the said drills in 2017.
"Whom could such a mobilization be aimed against? – It is too many people for Syria. It is also too much for the Baltic States, and it would be a suicide against the West to concentrate troops so tightly that they can be annihilated just like Saddam Hussein's army in Iraq. There's only Ukraine that is remaining. This does not mean though that there will be a war, but the preparations by the Russian Federation to a big regional war are in full swing. It's definitely not against four battalions that NATO deploys in Eastern Europe. Control deadline here is August 15, 2017," the expert said.
Read alsoUkrainian General assesses likelihood of Russian airstrikes against UkraineAccording to him, namely August 15 is a date of completion of the railway line, which will bypass Ukraine and allow them to transfer armored forces from the Central Russian military district to the South.
"We must understand that the railway is the basis for the mobility of Russian troops. August is a good time to start a major war. But it does not mean that a significant regional conflict will begin in August 2017," Felgenhauer said.