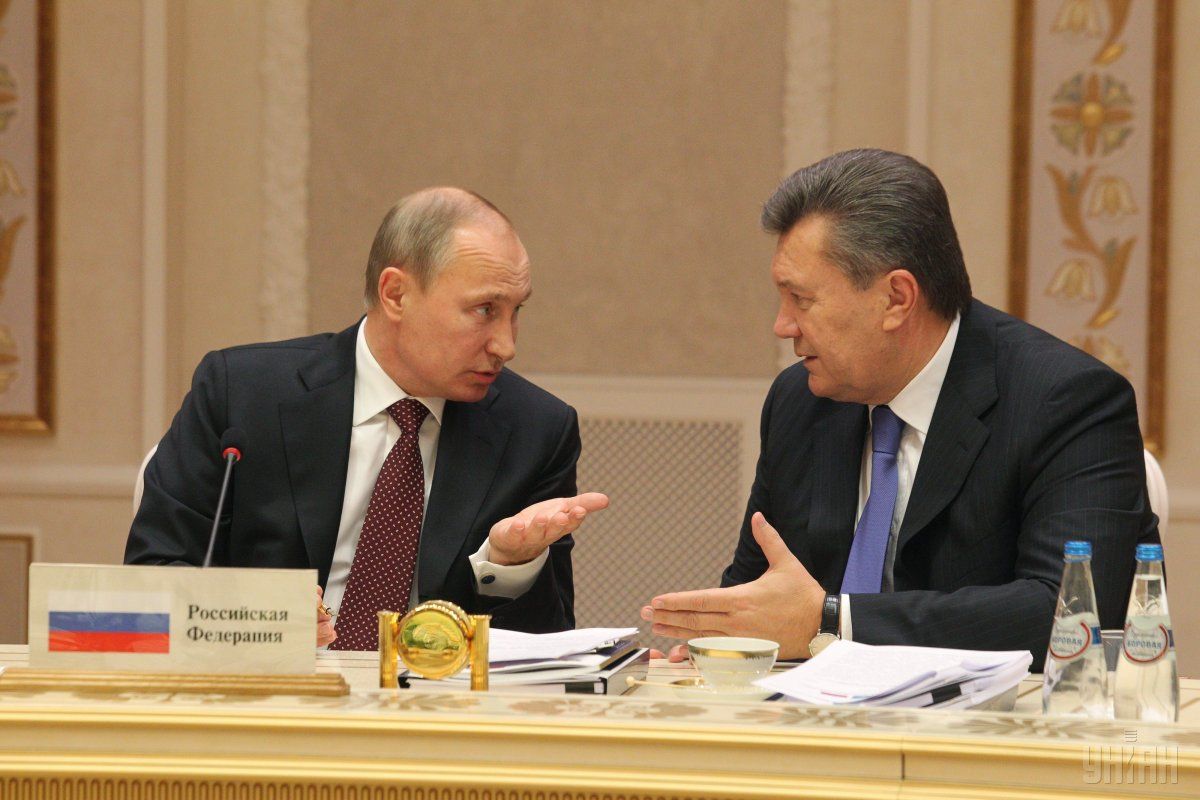 Photo from UNIAN
"The Chief Military Prosecutor's Office received, through the Permanent Mission of Ukraine [to the UN] the official letter of the UN Secretariat with a photocopy certified with the official seal of the United Nations of Yanukovych's statement from March 01, 2014, with a request to deploy Russian troops in Ukraine, and all official materials that Russia had enclosed with the application by Russia's envoy to the UN Churkin," wrote Lutsenko.
Read alsoYanukovych's PM Azarov says he may form 'government-in-exile'He stressed that all papers Ukraine received were recognized by the UN as official documents, which had been provided by the Russian Federation.
"The investigators from the military prosecutor's office received irrefutable documentary evidence of Yanukovych's treason. I received the permit for the publication of data obtained in a pre-trial investigation from a senior prosecutor in the case of Yanukovych treason," the prosecutor general wrote.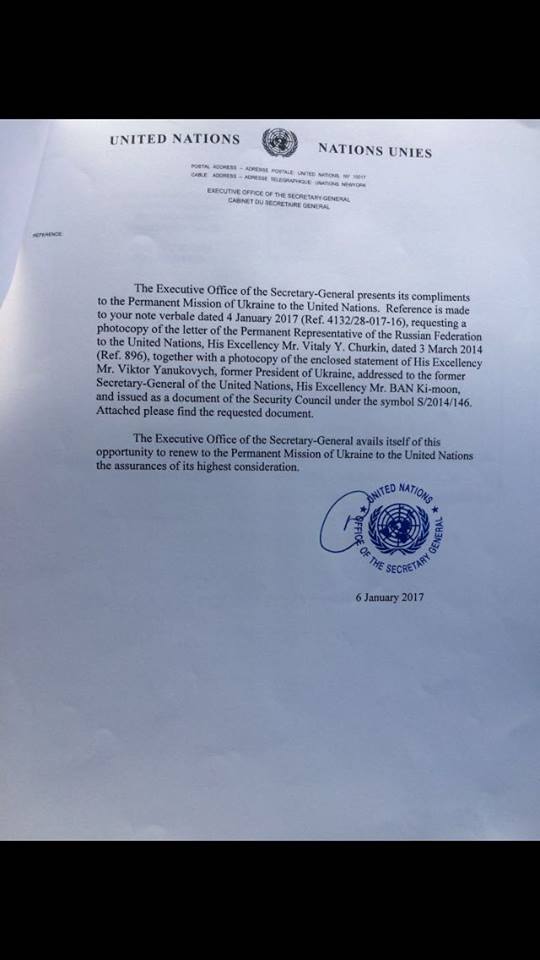 facebook/LlutsenkoYuri