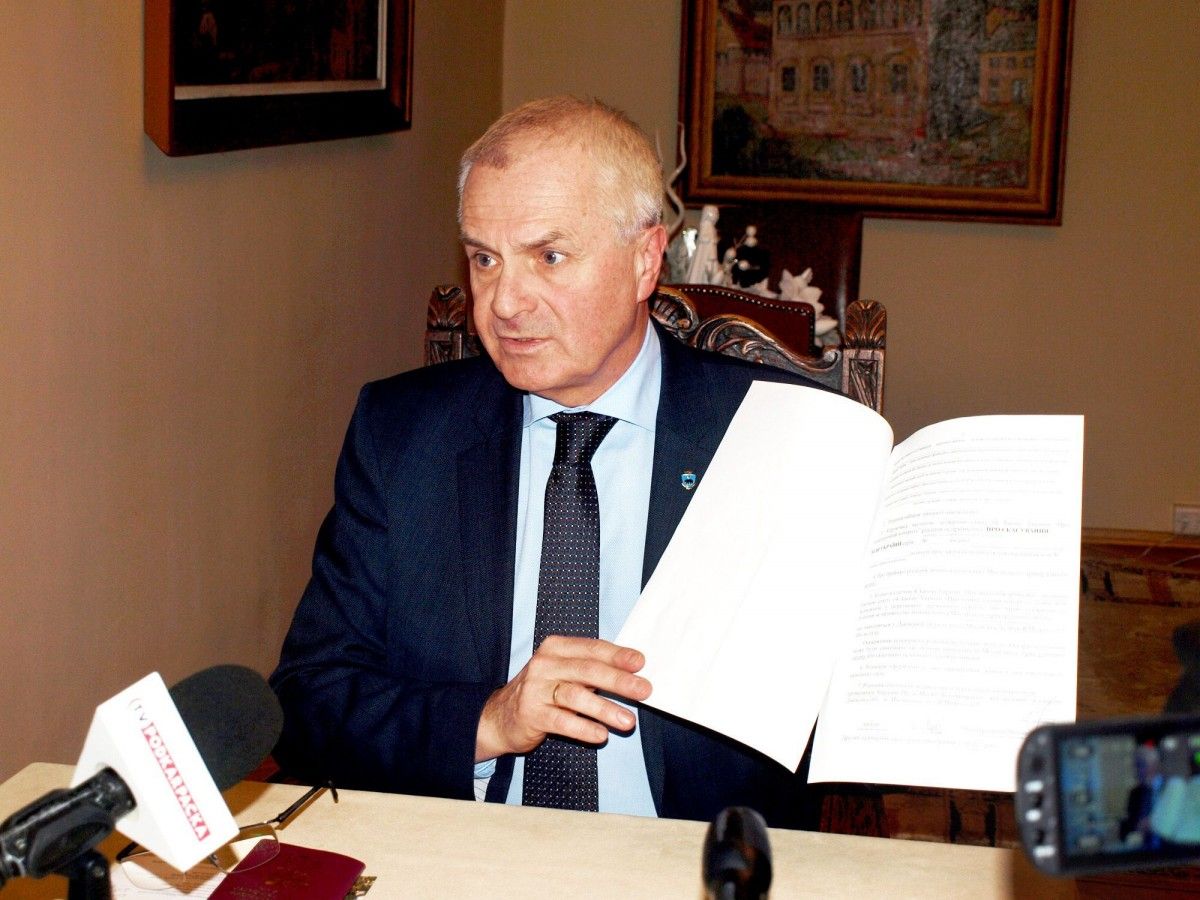 Photo from Mariusz Godos
"He was declared persona non grata in 2016 for five years for activity undermining Ukraine's national safety and in the interests of ensuring national security and in accordance with laws of Ukraine on the legal status of foreigners and stateless persons and on principles of Ukraine's national security," she told UNIAN.
Choma earlier said he had been refused entry into Ukraine when he was crossing the Polish-Ukrainian border on Tuesday, January 17. He was travelling on the Ukrainian side's invitation.
Read alsoPoroshenko: Ukraine-Poland strategic partnership has no alternativesThe mayor told Poland's weekly Życie Podkarpackie he did not know why he had not been allowed to cross the border.
He spent about half an hour trying to clarify the situation.
"Then I received an official notification in the Ukrainian language, issued by the SBU, saying I was refused entry into Ukrainian territory. I informed the Consul General of Ukraine about this, spoke with the commandant of the Bieszczady Division of the Border Guard Service in Przemysl," he said.
Read alsoBurning Ukrainian flag a 'pro-Russian provocation' - Polish ambassador to UkraineAs was earlier reported, anti-Ukrainian slogans, namely "Death to Ukrainians," were chanted amid the annual march of Polish nationalists held in the town of Przemysl under the patronage of the town's mayor on December 10, 2016. Poland's Ambassador to Ukraine Jan Pieklo said it might be an act of provocation where the Kremlin could have been involved in.