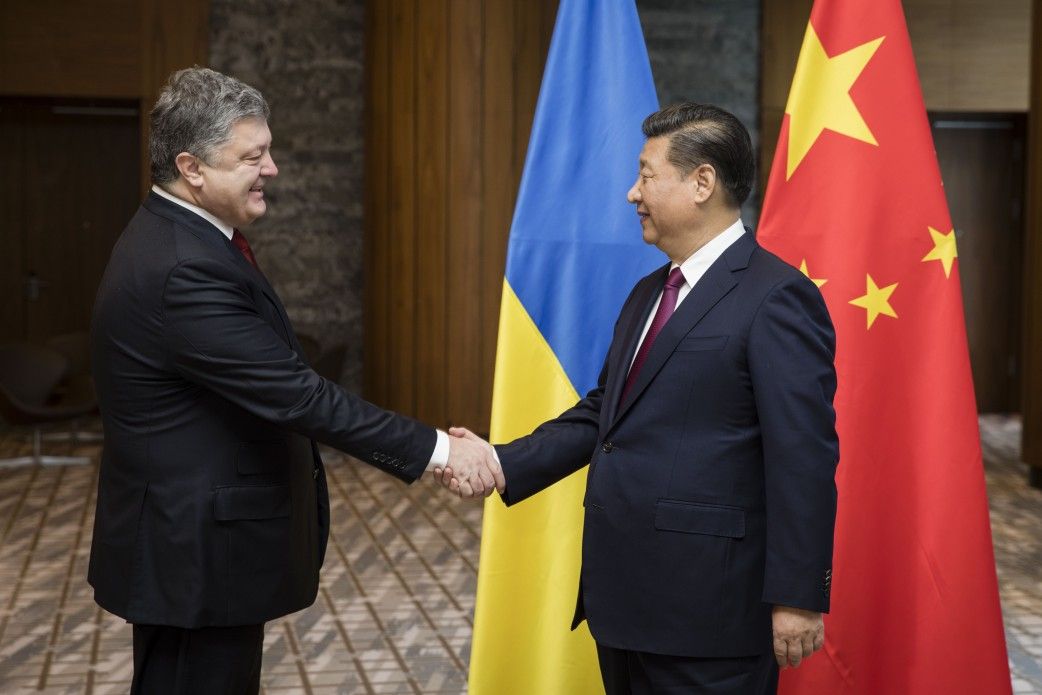 president.gov.ua
China sets great store on developing ties, and wants to deepen cooperation, Xi said, Reuters reports.
"We genuinely hope that Ukraine maintains social stability and economic development, and are willing to play a constructive role in promoting a political resolution to the crisis," the statement paraphrased Xi as saying, without elaborating.
Poroshenko told Xi that Ukraine welcomed Chinese investment and there was great potential for cooperation in areas like logistics, ports, steel and agriculture, China's foreign ministry added.
Read also25th anniversary of Ukraine-China diplomatic relations: heads of states exchange greetings"Today, we have met with the leader of China to discuss the development of our cooperation with China, including the acceleration of holding the session of the trade-economic commission that is to take place in the first half of the year. We also coordinated practical steps to expand cooperation between Ukraine and China," Petro Poroshenko told Bloomberg, according to his administration's press service.
China has previously shown little interest in getting involved in diplomatic efforts to end the crisis.
Read alsoBloomberg: Ukraine's leader dismisses Trump gloom, sees IMF cash in weeksBejing has walked a fine line over Ukraine since Russian-annexed Crimea in 2014, saying it respects Ukraine's territorial integrity and sovereignty but that Western powers should take into consideration Russia's legitimate security concerns.
China and Russia see eye-to-eye on many international diplomatic issues. And, Beijing has been careful not to be drawn into the struggle between Russia and the West over Ukraine's future, not wanting to alienate a key ally in Moscow.