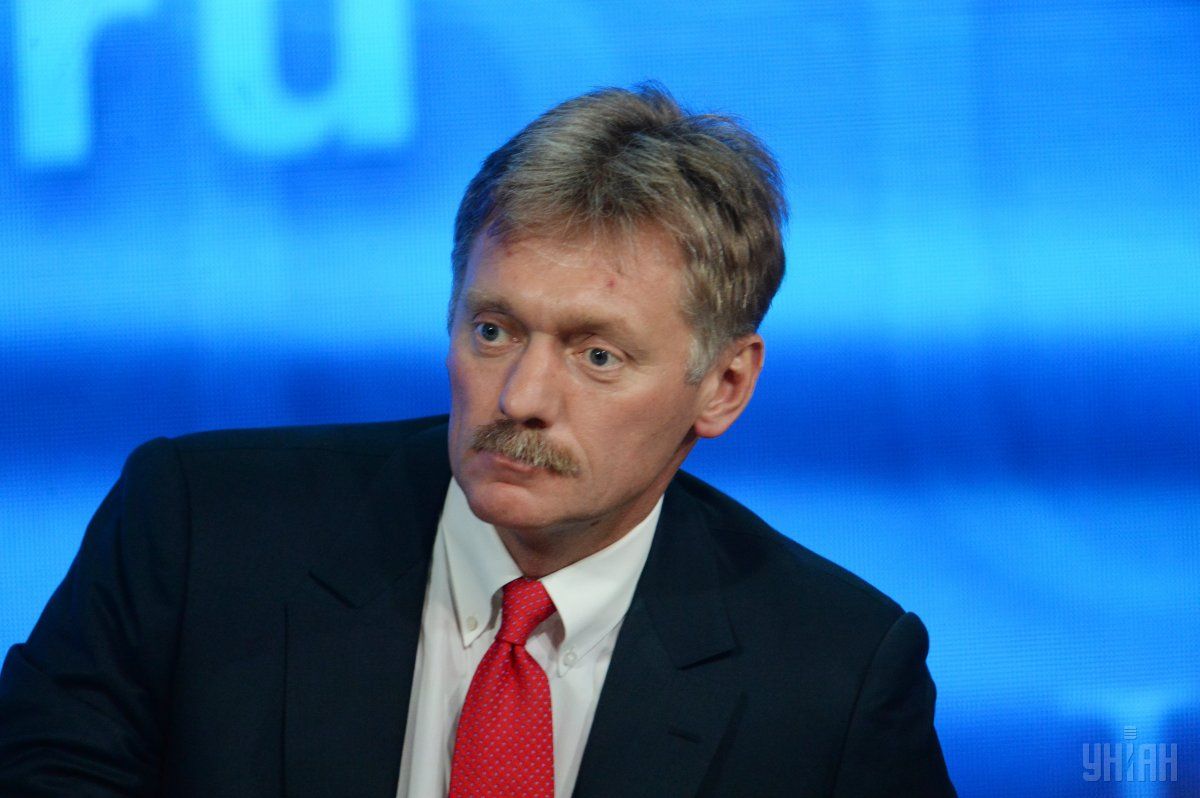 Photo from UNIAN
"This issue is non-debatable and undeniable for the Russian Federation. We do not discuss the status, the situation and the future of Russian regions. It is not the matter to be discussed with anyone else," Peskov said, responding to a question whether the Kremlin is ready to influence the so-called "republics" in order to achieve Ukraine's recognition of Crimea annexation in exchange for the return of Donbas to Ukraine, according to a UNIAN correspondent from Russia.
Read alsoU.S. envoy to UN: Russian aggression poses threat to international order"As for Russia's influence on the 'republics of Donbas': you know that Russia is doing everything possible to help in the Ukrainian settlement. Here, of course, Ukraine, itself, should not abandon these republics," he said.
According to Peskov, there is an absolute blockade of these regions in terms of fulfillment of social obligations, payment of pensions, infrastructure support.
"This indicates that Kyiv itself withdraws from Donbas. This is a serious problem. Russia, as a guarantor country of the Minsk agreements, is doing everything possible to influence the parties to the conflict, these are the regions of Donbas and Kyiv, so that they fulfill the obligations," Peskov said.
Answering the question whether the Kremlin would have been satisfied with the implementation of "Savchenko's scenario," Peskov said: "I have nothing to add to what I've said."
Read alsoLavrov forgets text of Budapest Memorandum, talks about "coup in Ukraine"Responding to UNIAN's clarifying question on whether Russia will insist on keeping the "republics," although they are not provided by the Minsk agreements, Peskov said: "In this case, by saying that Ukraine refuses, we are talking about the fact that Ukraine does not pay pensions and does not provide healthcare." According to him, it is "a problem" because it does not contribute to the rapprochement of "these" republics" with Kyiv, on the contrary."
Answering the question on how it is important for the Kremlin to preserve the names "DPR" and "LPR," he said: "These are the names of the 'republics,' self-proclaimed in Donbas, these are not the names that were given by the Russian Federation."
As UNIAN reported earlier, Ukrainian MP Nadiia Savchenko said on one of the channels that the liberation of Donbas by peaceful means was possible only given the temporary abandoning of Crimea.