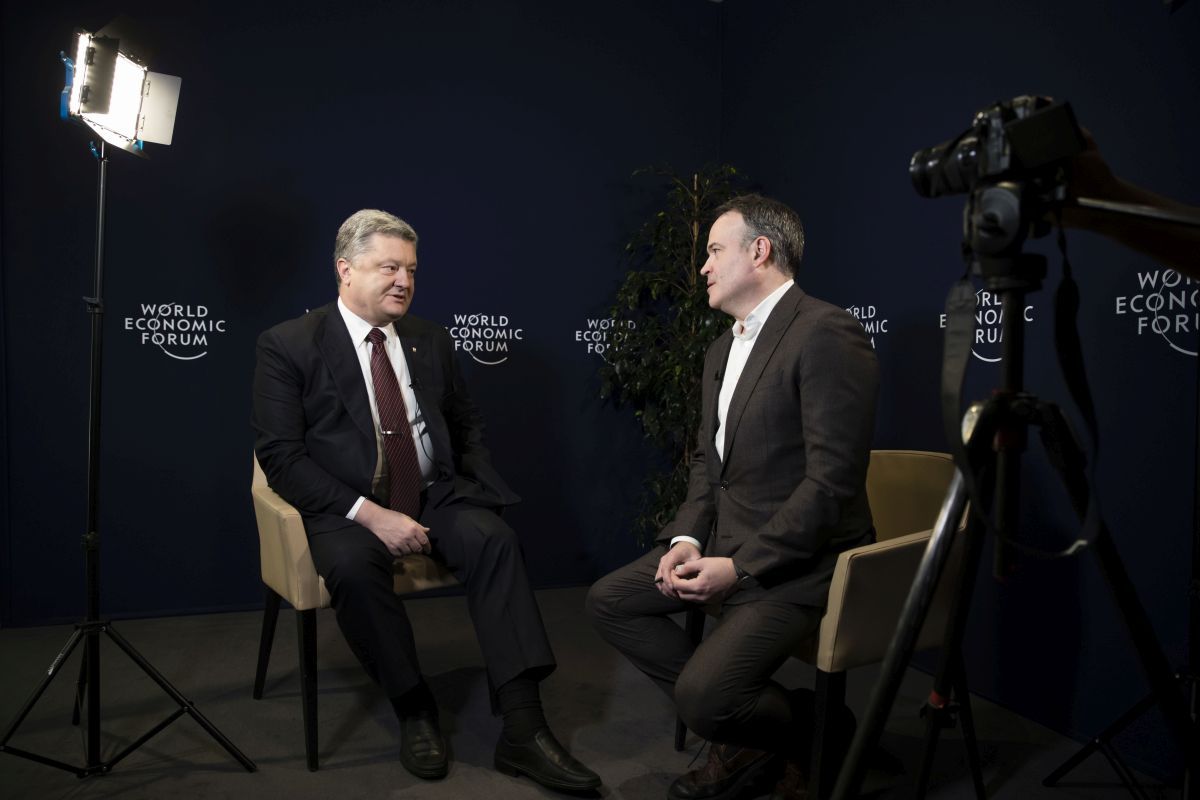 president.gov.ua
The Head of State noted that over the past years, the U.S. had demonstrated support of Ukraine. The president quoted Winston Churchill that there are no eternal friends or eternal enemies, only eternal interests, noting that the interests and values of the United States had been defined already for a while, according to the press service report.
"The values of the United States haven't emerged one, two or ten years ago. They have been formed by the Founding Fathers. These values are freedom, democracy. Ukraine has the same values," Poroshenko said.
The president expressed confidence in fruitful and efficient cooperation between Ukraine and the U.S. for the sake of freedom and democracy, as well as compliance with one's obligations to the partners, recalling the Budapest Memorandum when its signatories, including the U.S., had guaranteed Ukraine's security.
Read alsoPoroshenko's administration confirms U.S. lobbying firm hired for UkraineUkraine demands that Russia withdraw its troops and military equipment from the Ukrainian territory, as well as de-occupy Crimea, Poroshenko said. The president reminded that since the beginning of war in Donbas, over 10,000 Ukrainian servicemen and civilians had been killed as a result of Russian aggression.
The Head of State stressed: "We do not need foreign soldiers or armies for the protection of the Ukrainian territory. We do this ourselves. But the international support, including sanctions, is an instrument to motivate Russia to sit down at the negotiating table and create a stimulus for the withdrawal of troops."
Read also"Cynical, treacherous" statement: Crimean Tatars' Chubarov responds to Savchenko offer to "surrender" CrimeaThe president reminded that Ukraine had lodged a lawsuit against Russia with the UN International Court of Justice a few days ago. The Head of State emphasized that the Ukrainian party used every possible political and diplomatic method for self-protection.