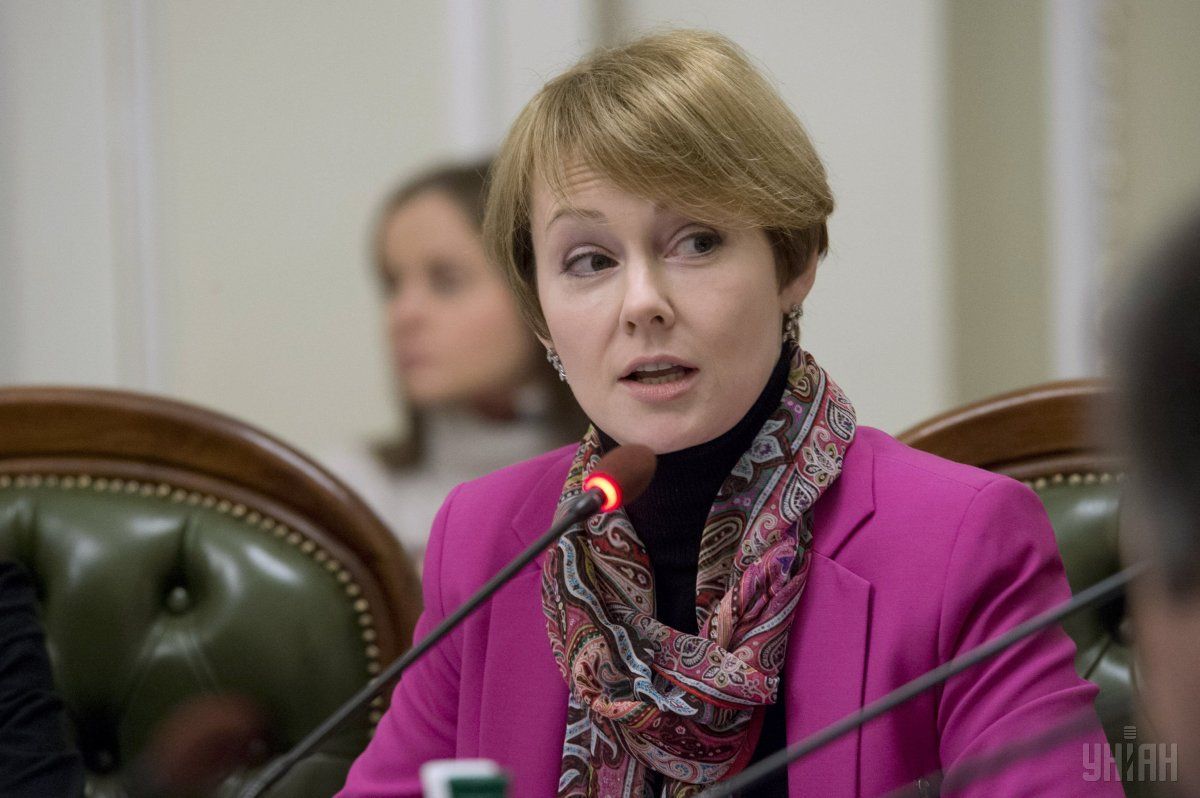 Zerkal says it took over 2.5 years to prepare Ukraine's application / Photo from UNIAN
"We have selected the company that will represent us and helps us in legal matters. This is Covington & Burling," Zerkal told Espreso.TV.
In her words, when she was appointed deputy foreign minister in 2014, she was tasked to ensure the protection of the interests of Ukraine in courts. That's when work began to select a law firm that would assist Ukraine, she said.
Read alsoUkraine lodges claim against Russia with International Court of Justice"Of course, our means were very limited, and they remain limited, but we received support from the government and were able to allocate a necessary amount of money to hire lawyers, to select the most professional ones," Zerkal said.
The first contact with the lawyers happened in December 2014 based on the memoranda they had prepared for Ukraine to defend Ukraine's rights.
Read alsoHand-grenade throw: Russia hybrid troops near Ukrainian army's Avdiyivka positions (Video)In her words, work to prepare Ukraine's application instituting proceedings lodged with the International Court of Justice took more than 2.5 years. Ukraine exchanged diplomatic notes with Russia prior to the submission of the application, and there were 40 such notes.
Every note described a particular claim concerning the implementation or application of the International Convention for the Suppression of the Financing of Terrorism, she said. In addition, more than 20 diplomatic notes covered the liquidation of all forms of racial discrimination.
In total, five rounds of talks on matters of terrorism financing and three rounds of talks on matters of racial discrimination have been held with the Russians.
Zerkal explained that each provision of the Convention foresees pretrial procedures. "All claims should be first discussed with the other side if you think it does not apply the Convention as provided by the rules and norms of the Convention. This should be done before an application is filed," she said.