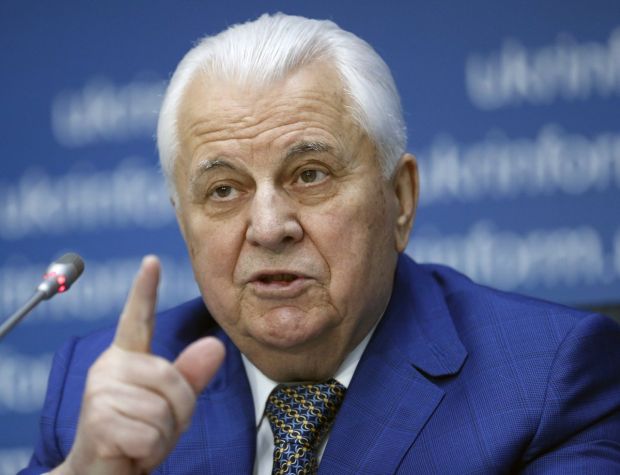 Kravchuk dwelled on Ukraine's nulcear potential / Photo from UNIAN
"In theory, the state can produce nuclear weapons. If North Korea can make them, Ukraine can do it as well. If we had money and appropriate conditions, I would look at how the world would react to this," he said in an interview with TV Channel 112 Ukraine.
In his words, politicians started to use the nuclear weapons as a populist and manipulative subject after this issue had come to the surface in Ukraine.
"What we see today is manipulative speculation. We could not keep the nukes in Ukraine as they had been produced outside Ukraine and their service life was due to expire in 1997. The nuclear warheads could become dangerous for Ukraine in 1998. I do not know – whether it could have been another Chornobyl [nuclear disaster] or maybe something even more dangerous than Chornobyl. But it was the right decision," Kravchuk assured.
"I'm sure now as I was at that time: Europe and the United States strongly oppose an increase in the number of nuclear powers on the world map. I would be against it for one more reason: I believe that any weapon of mass destruction cannot guarantee peace. Peace is made without weapons," Kravchuk summed up.
Earlier, Lieutenant General Oleksandr Skipalsky, who is an expert in security, and former Minister of Nuclear Security of Ukraine Yuriy Kostenko dwelled on how Ukraine had disposed its nuclear weapons.
"The entire process of nuclear disarmament was considered in two aspects: the first one was to seek the best way for Ukraine to get dividends – political, economic, financial, and military ones. And the second strategy was pursued by Ukraine's Foreign Ministry. I call that strategy 'the transfer of all warheads to Russia.' That strategy has led to tragic nuclear disarmament consequences, which have in the end resulted in Russian aggression against an unarmed Ukraine and the loss of security guarantees," Kostenko told Radio Liberty in October 2016.
Read alsoLavrov forgets text of Budapest Memorandum, talks about "coup in Ukraine"Skipalsky, who served as chief of the military counterintelligence service in the 1990s, said that the military had received information that Russia had been planning to withdraw all nuclear weapons from Ukraine, and warned the country's leadership about it.
"I was chief of the military counterintelligence at that time. I wonder whether Kostenko's book [he published a book titled "The History of Nuclear Disarmament of Ukraine" in 2015] mentions our report addressed to Kravchuk? It was about tactical dangers and inappropriate removal of tactical nuclear weapons. We had information about Russia's plans to remove them all. When the last shells left a garrison facility in the west Ukrainian town of Sambir, some of the then senior members of the Ukrainian Armed Forces said: 'Well, look at how we've conned them khokhols [a derogatory Russian term for Ukrainians]! The real weapons have been removed, and the scrap has been left,'" he gave some details of those events.
According to him, the Ukrainian authorities were not ready to control the nuclear weapons in the 1990s – there was neither a team nor government instructions.
The Memorandum on Security Assurances in connection with Ukraine's accession to the Treaty on the Non-Proliferation of Nuclear Weapons, the so-called Budapest Memorandum, was signed on December 5, 1994.
It was originally signed by three nuclear powers, the Russian Federation, the United States of America, and the United Kingdom. China and France gave somewhat weaker individual assurances in separate documents.
Ukraine on accession to the Nuclear Non-Proliferation Treaty had 5,000 nuclear weapons, being third largest in the world at the time.