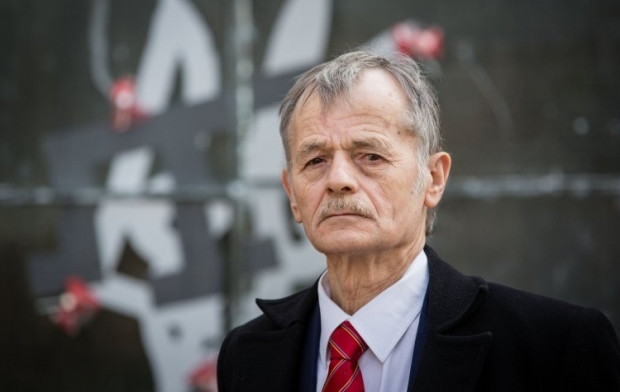 Dzhemilev speaks about replacement of population in occupied Crimea / Photo from UNIAN
"Russia is actively inviting its citizens to Crimea. According to the Crimean authorities, some 15,000 office workers alone have been brought to the peninsula, and this is not a final figure. Those arriving enjoy benefits in schools, kindergartens, as well when purchasing real estate,  being provided with land plots, and applying for jobs," Dzhemilev said, according to Novoye Vremya.
Thus, Russia is committing a war crime, according to Dzhemilev: "An intensive replacement of the population is underway, which is a flagrant violation of the 1949 Geneva Convention on the status of temporarily occupied territories, which belongs to the category of war crimes."
Read alsoAmnesty International: Crimean Tatars face systematic persecution in occupied CrimeaThe Prosecutor's Office of the Autonomous Republic of Crimea, established in Ukraine after the occupation of the peninsula, is now engaged in the investigation of the offense," Dzhemilev added.
"Russia has resorted to the tactic of "survival" of the Crimean Tatars in and their "voluntary" emigration from Crimea. Massive searches, secret abductions, and unexplained murders not only make people remain silent about their rights, but also flee their homes. So, about 50,000 people, including about 25,000 Crimean Tatars, have moved to mainland Ukraine over the past three years. Despite our calls to remain in Crimea, they still face a threat to their life," Mustafa Dzhemilev noted.