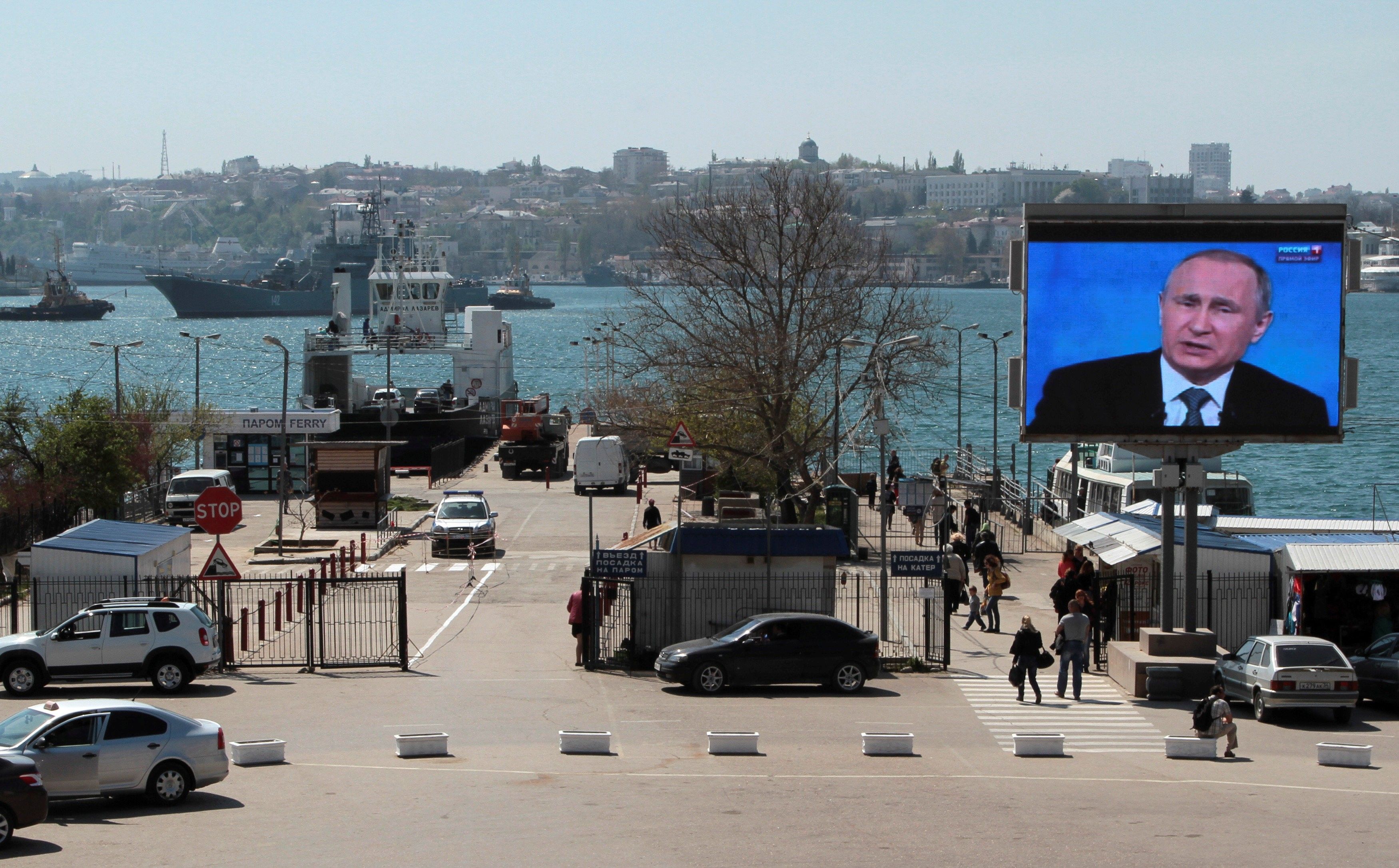 REUTERS
"When they say, let's make life better in the country, and Crimea residents will show their willingness to return to Ukraine, it is absurd!" he said, the Novoe Vremya weekly reported.
Explaining his position, Dzhemilev noted that the Russian regime had never considered a public opinion.
"Remember Chechnya, where part of the people was killed, some were forced to emigrate, and where only pro-Putin Chechens have stayed. Let me remind you that under the Criminal Code of Russia, any conversations about the need to hold a referendum on determining the status of any part of the Russian territory are falling under Article 280, which provides for up to five years in prison for encroachment on the territorial integrity of Russia," Dzhemilev said.
Read alsoRussia continues to lie about its role in Donbas, plays victim – U.S. Mission to OSCEHe also expressed the opinion that Ukraine would not be able to return Crimea by military means.
"With regard to the [Crimea] liberation, the situation is that we cannot do that by military means. The balance of forces is unequal. Such variant would bring severe casualties and even the loss of the entire peninsula," Dzhemilev said.
He said that he saw the liberation of Crimea was possible through sufficient pressure on the aggressor state, Russia, primarily via economic sanctions, which "had to be so effective that they would force the aggressor to reckon with the international law and behave properly."