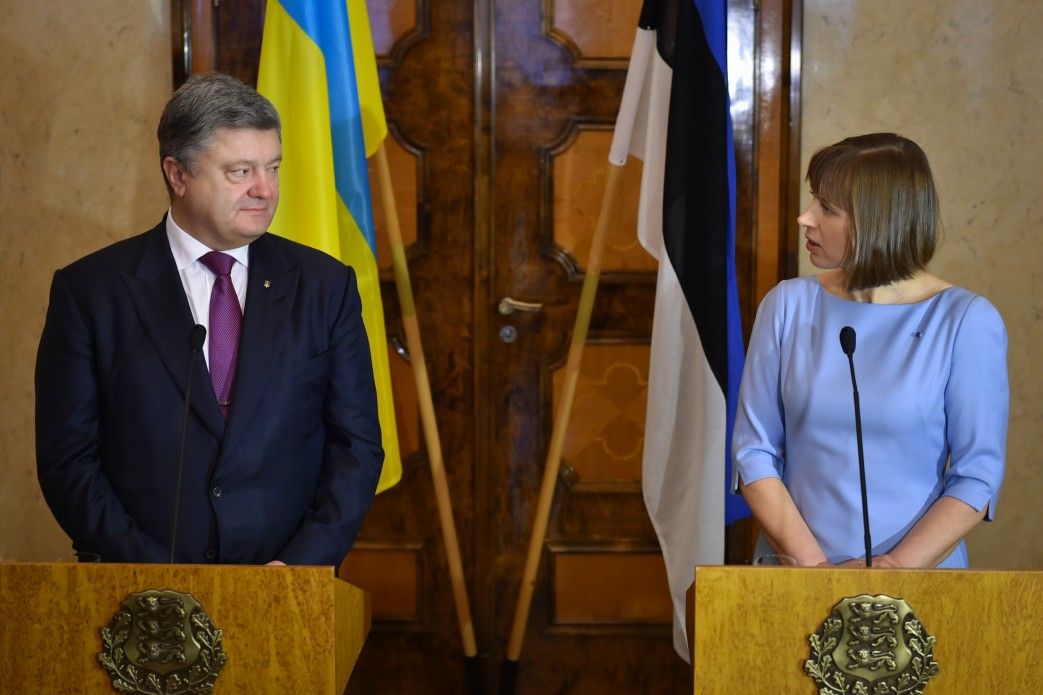 president.gov.ua
The parties discussed the importance of preserving sanctions against Russia until full implementation of the Minsk agreements and international obligations by Russia. "We discussed that the integrity of Ukraine must be observed. We will keep on adhering to the policy of non-recognition of the annexation of Crimea," the president of Estonia said, according to the report.
"Ukraine will further remain a priority state. We insist that every country and nation has a right to determine the vector of movement. The world cannot be divided into spheres of influence," the Estonian leader said.
Read alsoNATO aware of danger posed by Russia for Europe – MuzhenkoThe two presidents chaired the bilateral negotiations on a wide range of issues of the Ukraine-Estonia relations.
The Ukrainian president expressed gratitude to the president of Estonia for a firm and principled position in support of Ukraine's independence and its European and Euro-Atlantic prospects.
"The firm position of Estonia, along with the EU, in support of Ukraine's sovereignty, territorial integrity and independence, non-recognition of the illegal annexation of Crimea by Russia, strong condemnation of the Russian aggression in eastern Ukraine. We are very grateful for these positions that strengthen our strategic alliance," Petro Poroshenko stressed.