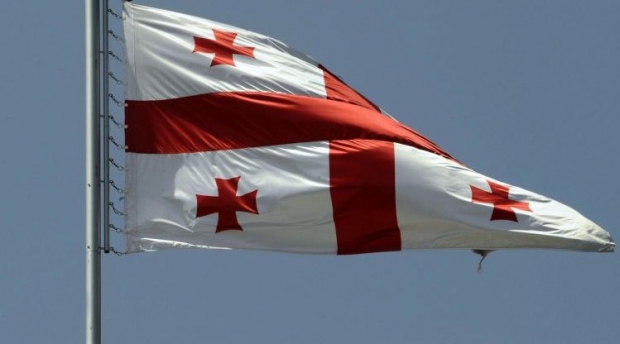 Photo from UNIAN
Tsertsvadze, born on April 2, 1969, was put on the internationally wanted list on December 23, 2016 at Russia's request, and was detained by Ukrainian law enforcement immediately after crossing the border into Ukraine a month later, Georgia Today reported.
Russia brought murder charges against him in 2003, for mass premediated murder, attempted murder as part of a group, and for illegal possession of arms.
The Georgian soldier was not informed while leaving Georgia that he was officially wanted by Interpol.
The opposition United National Movement (UNM) and parliamentary minority European Georgia claim that Russia acquired information on Tsertsvadze either from the Georgian Ministry of Internal Affairs (MIA) or the Justice Ministry of Georgia.
Moreover, the opposition has accused the government of indifference to the case and calls on the diplomatic corps to show more interest.
Members of the UNM bloc have submitted a request to the prosecutor's office to launch an investigation into the Tsertsvadze case.
"Tsertsvadze was not warned by the government of the expected dangers. This is a serious crime. We demand an investigation. We have no expectation that the prosecutor's office will investigate it, but it is necessary to avoid similar crimes in the future," said UNM member Akaki Minashvili.
Irakli Sesiashvili, Chairman of Georgian Parliament's Defense and Security Committee, said that the Georgian state is already doing everything it can to prevent the handover of Gia Tsertsvadze to Russia.
"We all agree that the citizens need to be protected and none of us wants the extradition of this person. The difference between us and the opposition is that the opposition is speculating that on the issue we must have common interests," Sesiashvili said.
Read alsoUzbekistan national wanted for grand financial fraud detained in Kyiv airportKsenia Prokonova, the vice-colonel's lawyer, says that Tsertsvade is being politically persecuted by Russia as a direct result of his participation in the 2008 war.
"If he is extradited to Russia, he will be tortured there," the lawyer said.
Tsertsvadze's family is concerned about the arrest. His wife, Tatiana Tsertsvadze, says that the serviceman worked in Ukraine and shared his experience with Ukrainian soldiers.
"My husband has participated in many operations and Russia wants to get rid of him," she said, adding that she doesn't feel she can rely on Georgian authorities in this case.
Georgia's ex-president Mikheil Saakashvili, now a Ukrainian citizen himself, commented on the case from his home in Ukraine, calling on Ukrainian authorities not to hand Tsertsvadze over.
"An officer of the Georgian armed forces fought against Russian aggression in Georgia as well as in Ukraine… (and now) Georgian special services transfer Tsertsvadze's data to Russia, which enabled Russians to fabricate a case against him and declare a search on him," Saakashvili's Facebook post reads.
Saakashvili calls specifically on the President of Ukraine, Petro Poroshenko, to interfere in the process and avoid personal shame.
The Prosecutor's Office of Georgia (POG) released a statement on Monday, saying that they had contacted the Ukrainian colleagues and provided them with information about Tsertsvadze.
"The prosecution service of Georgia maintains close communication with its Ukrainian colleagues regarding the extradition of Giorgi Tserstvadze to the Russian Federation, in order to avoid his extradition," the statement reads.
The Deputy Prosecutor General of Ukraine, Evgeni Enin, says they will consult with Interpol to find out whether the case of Tsertsvadze was thoroughly investigated.
"We know that Tsertsvadze took part in the war. As soon as this fact is confirmed, the Ukrainian Prosecutor's Office will demand his freedom," said Enin.