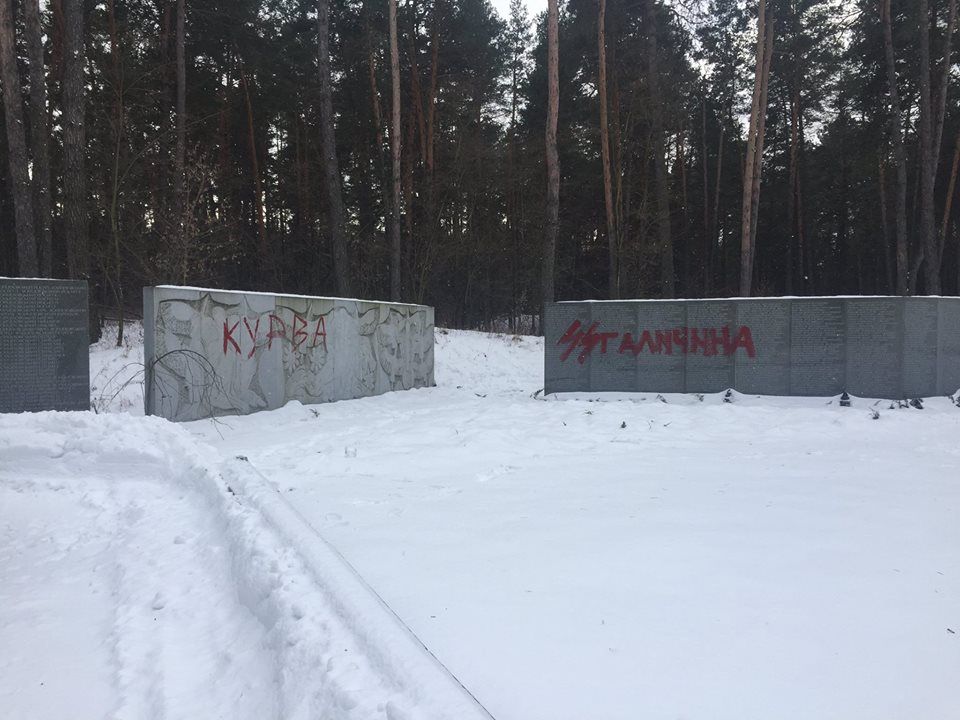 facebook.com/RadioSvoboda.Org
Polish Foreign Minister Witold Waszczykowski added that Poland is still waiting for the results of an investigation into the earlier vandalism of a monument in Huta Pieniacka, Radio Poland wrote.
Pavlo Klimkin, the Ukrainian Foreign Minister, declared his full willingness to investigate the two incidents and said that the Ukrainian government condemns them.
Immediately after learning about the vandalism at the Bykivnia cemetery on Wednesday, the Polish Embassy in Kyiv requested the Ukrainian Foreign Ministry to take "prompt and decisive action" to identify those responsible for this "shameful act".
Read alsoUkraine's Bykivnia WWII graves vandalized, Foreign Minister reacts immediatelyThe embassy said attacks and incidents of this type must be investigated and their perpetrators brought to justice, "all the more so as the former are becoming a trend and could consequently affect relations between Poland and Ukraine", the Polish foreign ministry wrote in a statement.
After the incident, staff from the Consular Section of the Polish Embassy in Kyiv immediately paid a visit to the scene. The cemetery complex authorities called the police. Measures are being taken to identify the perpetrators.
Buried at the Bykivnia cemetery are tens of thousands of victims of totalitarianism.
The vandals painted the words 'SS Galizien' in the Polish section of the site, and the Ukrainian site was inscribed with the words 'OUN-UPA'. The latter refers to the WWII-era Ukrainian Insurgent Army.
The perpetrators also attempted to destroy the entrance to the Polish war cemetery, the director of the site told the PAP news agency.
During Wednesday's phone conversation with his Ukrainian counterpart, Waszczykowski said that preparations for the upcoming Polish-Ukrainian Partnership Forum are ongoing and said he hopes Ukrainian authorities will provide its representation to the Forum.
"If it begins work quickly, the Forum could help shed light on historical issues so that they do not stand in the way of present-day cooperation between our countries and societies," the Polish foreign ministry website said.