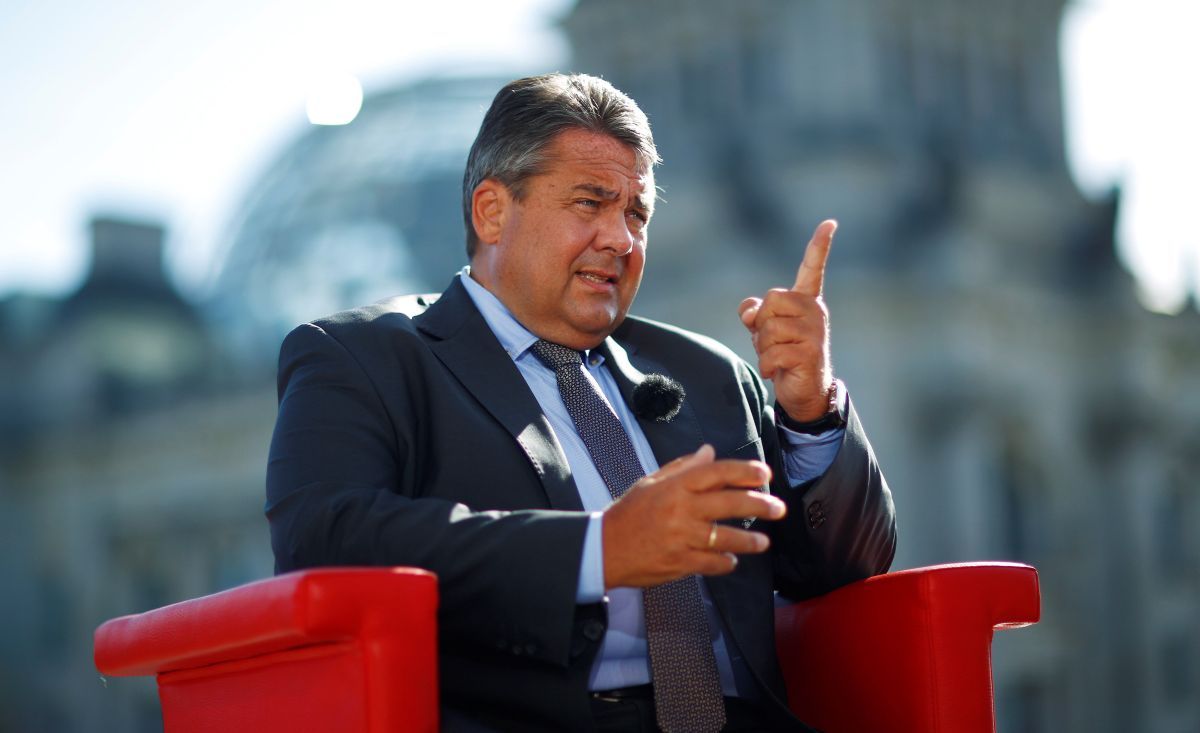 REUTERS
Such an attitude are of Ukraine's concern for a reason, according to the expert at the Ukrainian Institute for the Future, Nadia Koval. From now on, Gabriel as Germany's Foreign Minister will take part in the Normandy Four negotiations on Donbas settlement.
"Both Steinmeier and Gabriel come from the same political tradition, from the Social Democratic Party, from the circle close to [Gerchard] Schroeder. From those statements earlier voiced by Sigmar Gabriel, it is clear that he is set very positively toward the lifting of sanctions against Russia, as well as toward more progress on part of Ukraine in the implementation of its part of the Minsk agreements. So now we can predict that he will act in the same style as Steinmeier, but he also may be more insistent," said Nadia Koval.
Read alsoSchulz to challenge Merkel in Germany election - mediaIn the negotiation process on Donbas, Steinmeier, in particular, addressed the issue of elections in the occupied territories. The so-called "Steinmeier formula" suggests the order in which the Ukrainian Parliament shall first adopt a law on elections in the occupied territories, then the elections are held, and only after that shall the OSCE conclude whether the elections were in line with the European standards.
The Ukrainian side has categorically opposed holding elections before the withdrawal of troops and the re-establishment of control over the border with Russia. Consequently, Steinmeier also agreed that the elections in the militant-occupied Donbas were impossible yet. However, it is unknown, what ideas to expect from his successor.
First Ukrainian Ambassador to Russia Volodymyr Kryzhanovsky, in turn, noted that Sigmar's appointment would bring no changes to Germany's policy toward Ukraine - at least until the elections to Bundestag.
Read alsoMerkel expected to speak with Trump about Russia on Saturday: source – Reuters"Merkel is still playing the first fiddle. Indeed, the Social Democrats are flirting with Russia, but I don't think that anything will change dramatically after Sіgmar comes into play. The situation will be maintained within the same framework. As long as the old coalition prevails in Germany, there will be no changes. Some friends of Russia have a great desire to change some things, but there will be no sharp moves before the election," Kryzhanovsky said.
As UNIAN reported earlier, on Friday, January 27, Sigmar Gabriel was appointed Germany's new Foreign Minister.
Gabriel next week plans to hold a meeting with U.S. Vice President Mike Pence and new Secretary of State Rex Tillerson.
However, the newly appointed minister has already expressed interest in engaging more with the Russian Federation.
Earlier in his farewell address to the deputies, Steinmeier called on them to defend democracy across the world and not to leave Ukraine facing the aggressor alone.