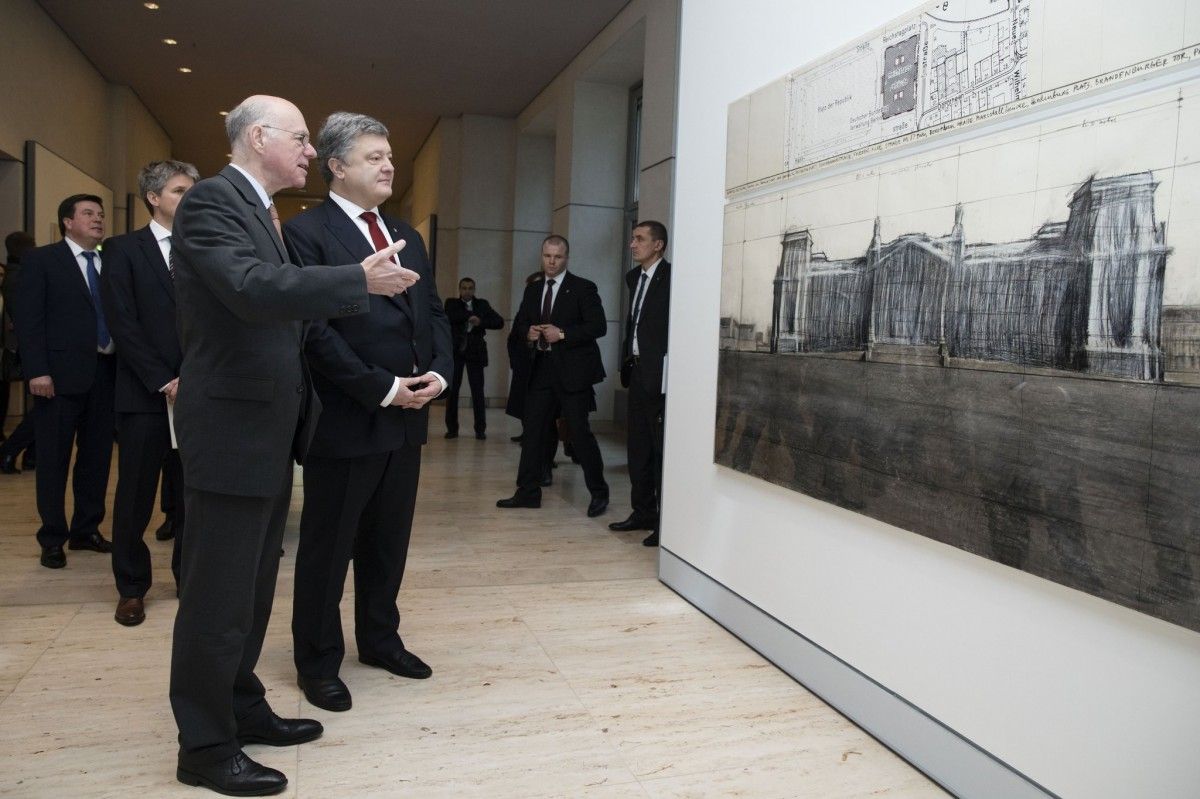 twitter.com/stsegolko
The Head of State informed on the deterioration of the situation in Donbas and the lasting hybrid aggression of Russia, the press service reported.
In this context, the parties noted the importance of preserving unity and solidarity for the efficient response to the existing threats to peace and security.
Poroshenko expressed gratitude for the firm position of Norbert Lammert in support of Ukraine's sovereignty and territorial integrity, as well as resolute non-recognition of the annexation of Crimea by Russia.
Read alsoRussia sanctions must be tied to progress on Ukraine peace: Gabriel"The parties agreed that the policy of sanctions against Russia must be continued until full implementation of the Minsk agreements. The parties also discussed Ukraine's progress on the path of reforms and capability of the Bundestag to support the Ukrainian efforts in that direction," the report says.
The Head of State and the President of the Bundestag underlined the importance of speeding up the provision of the visa-free regime for Ukrainians and ratification of the Ukraine-EU Association Agreement.
The President urged the German Parliament to recognize Holodomor act of genocide against the Ukrainian people.
Poroshenko and Lammert also noted the importance of holding the "Day of Reforms in Ukraine" in the Bundestag in spring 2017.