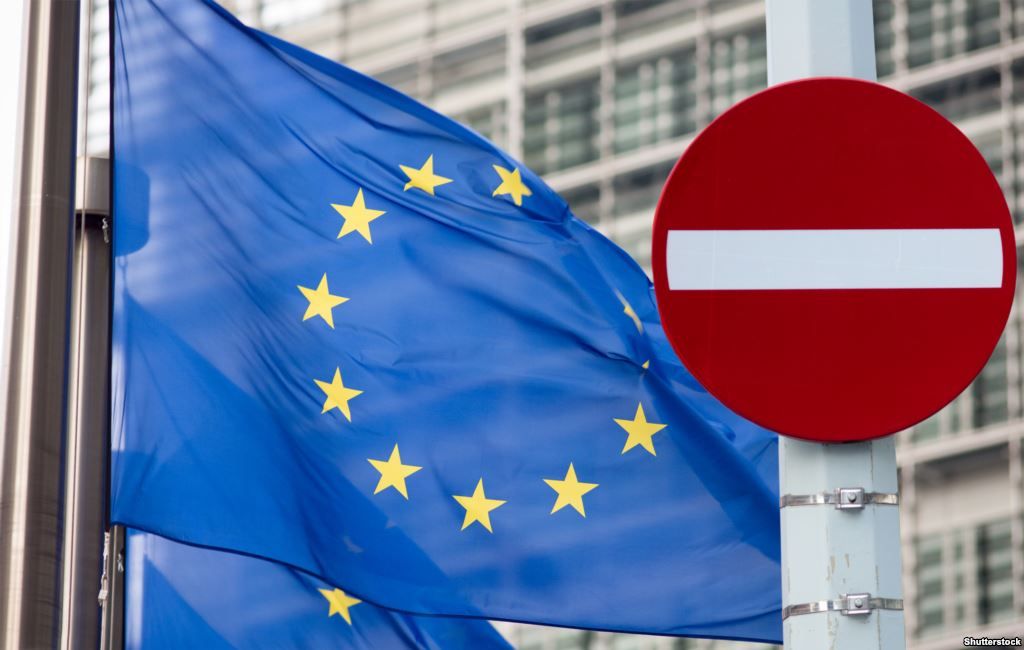 The EU plans to renew asset freezes and travel bans against key allies / Photo from shutterstock.com
Four EU officials said member governments intend by midMarch to prolong the sanctions for another six months on more than 100 Ukrainians and Russians, Bloomberg wrote.
Among them are Arkady Rotenberg, co-owner of SMP Bank and InvestCapitalBank, and Yury Kovalchuk, the biggest shareholder in Bank Rossiya, the Brussels-based officials said. The officials spoke on condition of anonymity because the deliberations are confidential.
Trump, who had a phone call with Putin on January 28, has left open the possibility of easing the U.S.'s sanctions against Russia. Former President Barack Obama drew up the American penalties in coordination with the 28-nation EU after Putin annexed the Ukrainian region of Crimea in 2014 and lent support to separatist rebels.
"The Europeans are waiting to see what hand grenade Trump throws into the Russia-Ukraine pond," Michael Emerson, a foreign-policy expert at the CEPS think tank in Brussels, said by phone. With the asset freezes and travel bans due to expire on March 15, "European politicians and diplomats will be cautious and stick to the status quo," he said.
The planned renewal of the blacklist highlights the EU's political commitment to a policy that German Chancellor Angela Merkel and French President Francois Hollande guided in step with Obama. The European sanctions against Russia resemble the U.S. penalties and include a separate set of curbs – prolonged for another six months just before Trump took office on January 20 – on Russia's financial, energy and defense industries.
After Trump's one-hour call with Putin a week ago, White House press secretary Sean Spicer said no U.S. decision had been made on sanctions against Russia and "that really wasn't brought up" in the discussion between the two leaders. A Bloomberg survey of 27 economists last month found a 60% chance that the U.S. will begin easing sanctions in the next 12 months, compared with a 44% likelihood that the EU will do the same.
Read alsoFirst direct contact: Poroshenko and Trump to boost bilateral dialogueTrump and his Ukrainian counterpart Petro Poroshenko on Saturday discussed an escalation in fighting in eastern Ukraine and talked about bolstering the strategic partnership between their countries, according to a readout of the conversation. "We will work with Ukraine, Russia and all other parties involved to help them restore peace," Trump said.
As the Republican Party's presidential candidate, Trump made controversial remarks about Ukraine. In a television interview in late July, more than two years after Russia's annexation of Crimea, he said Putin is "not going into Ukraine." Trump also said that he would "take a look" at recognizing the Russian territorial takeover and that, were he to become president, "we'll have a better relationship with Russia."
The three-year war in Donbas has killed more than 9,600 people. It simmers on because a 2015 peace plan brokered in Belarus by Germany, France and Russia has failed to take hold.