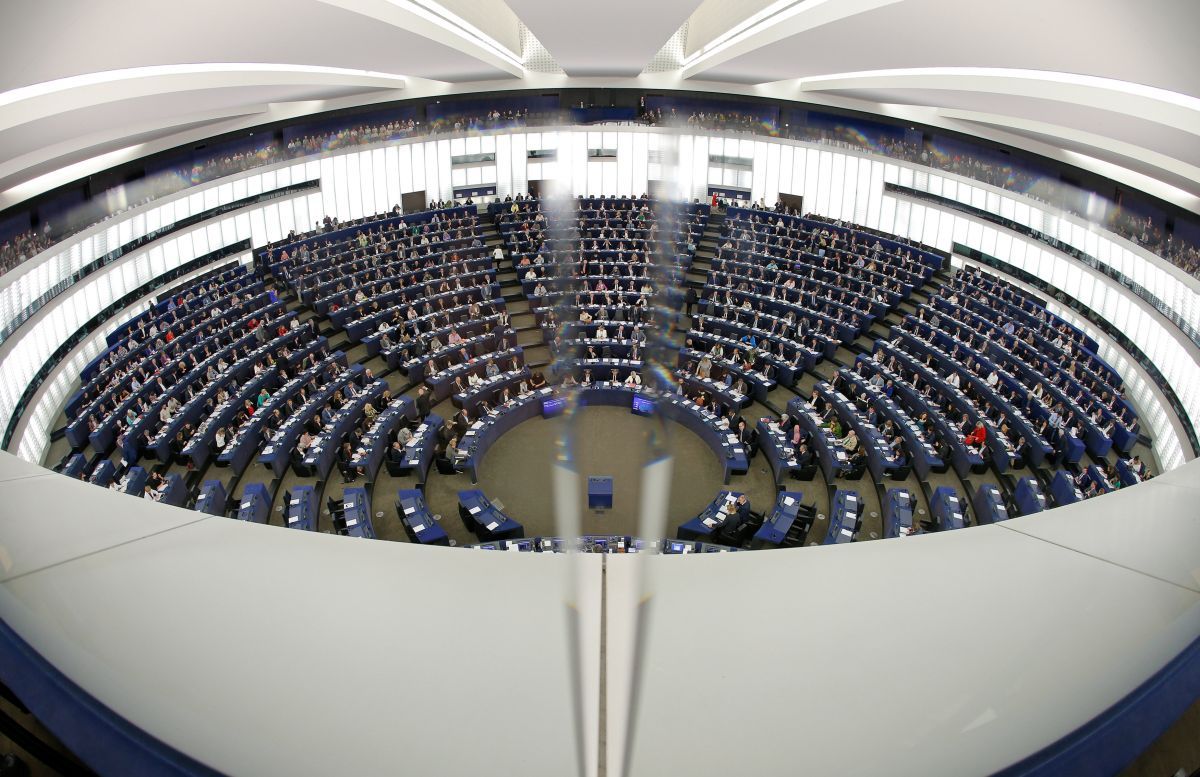 REUTERS
"These attacks were inhuman, as humanitarian aid centers were also shelled. We believe that especially disturbing was the fact that the Russian troops were not allowing to repair the power supply system, and there was a risk of environmental and humanitarian emergencies, if not for the efforts, made to ensure that this does not happen. We are convinced that all the actions that have taken place in Avdiyivka qualify as a war crime and a violation of the Geneva Convention of 1949," said Klympush-Tsyntsadze.
She also reported that the Ukrainian side has requested 44 times that the enemy cease fire, to start repair works.
Read alsoBankova not considering martial law amid Avdiyivka escalationAccording to her, the Ukrainian side has also insisted on the emergency meeting of the Trilateral Contact Group, but Russia has said that it was not necessary. "This again shows they are not ready to provide for the implementation of the Minsk agreements... Ukraine does not need to be reminded about the need to fulfill the Minsk agreements," said the deputy prime minister.
Klympush-Tsyntsadze has elaborated on the deteriorating situation in Avdiyivka, emphasizing that Russian aggression "remains the biggest challenge not only for us but for the whole civilized world." She also focused attention on the fact that banned weapons were used in the attacks on the Ukrainian troops as well as on civilians.
She wrapped up her address with a call on MEPs to discuss the situation in Ukraine at the next plenary meeting and adopt a resolution.
Read alsoPM Groysman reports power supply in Avdiyivka fully restoredThis request saw support, while MEP Anna Fotyga who presided over the meeting said that the appropriate letter will be sent to the President of the European Parliament.
As UNIAN reported earlier, Russian troops and Russian-controlled militants in Donbas on January 29 started massive shellings of Avdiyivka, using heavy artillery and Grad MLR systems, as well as the tanks.
On January 30, power lines were damaged in the shelling, which led to a halt in electricity and water supplies to Avdiyivka, a local coke plant and a Donetsk water filtration plant.
Read alsoRussian forces plotting offensive in Donbas – IntelOn Sunday, February 5, maintenance crews completely restored power supplies to Avdiyivka.
According to the Defense Ministry, as of February 6, the situation around Avdiyivka, in particular in the areas of Kamenka and Butovka mine, remains extremely tense.